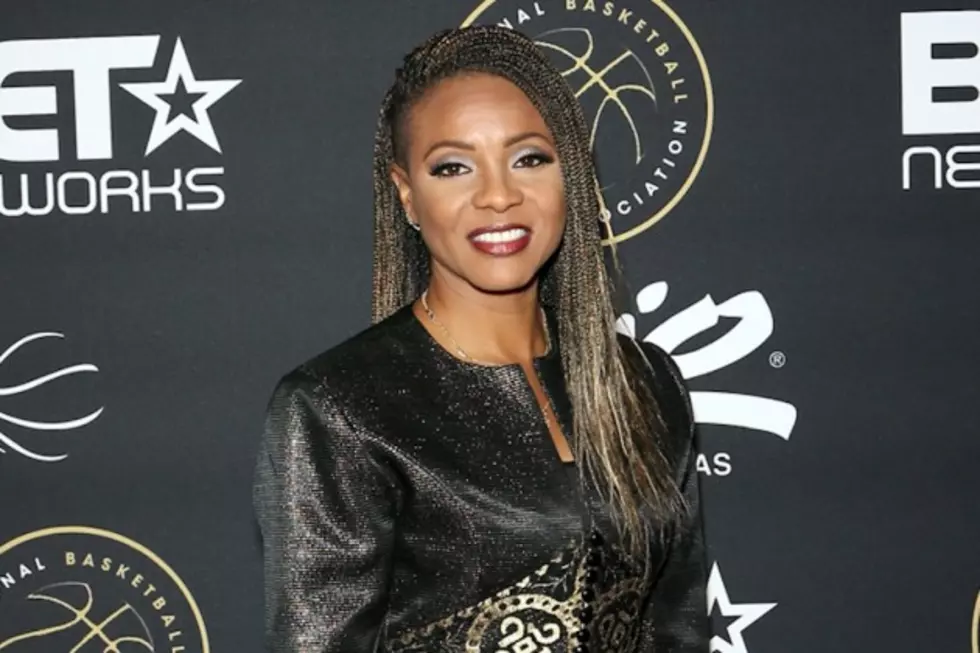 Gabe Ginsberg, Getty Images
Today we celebrate a woman who helped paved the way for other female rappers in hip-hop. Veteran rhyme-spitter MC Lyte turns 45 years old today (Oct. 11).
MC Lyte, born Lana Michelle Moorer, has been in the game since the late '80s. In fact, she's the first woman to release a full-length rap album: Lyte as a Rock, which is considered a classic among rap purists.
Among the Brooklyn rapper's biggest hits include "Paper Thin" and "10% Dis" from her 1988 debut LP Lyte as a Rock, as well as "Cha Cha Cha" from 1989's Eyes on This. Lyte also collaborated with a few artists in the '90s like Xscape on "Keep On, Keepin' On" and Brandy on her "I Wanna Be Down" remix featuring Queen Latifah and YoYo.
In 1996, MC Lyte teamed up with Missy Elliott and Diddy for "Cold Rock a Party," a club jam which marked Lyte passing the baton to Missy who achieved her own success in the rap game.
Outside of music, MC Lyte is a businesswoman and philanthropist. She is the founder of Hip Hop Sisters Foundation, which provides scholarships to college students, and the the CEO of Sunni Gyrl Inc., an entertainment and production firm.
In the end, MC Lyte is solid as a rock.
Watch MC Lyte's "Paper Thin" Video
Watch MC Lyte's "Ruffneck" Video