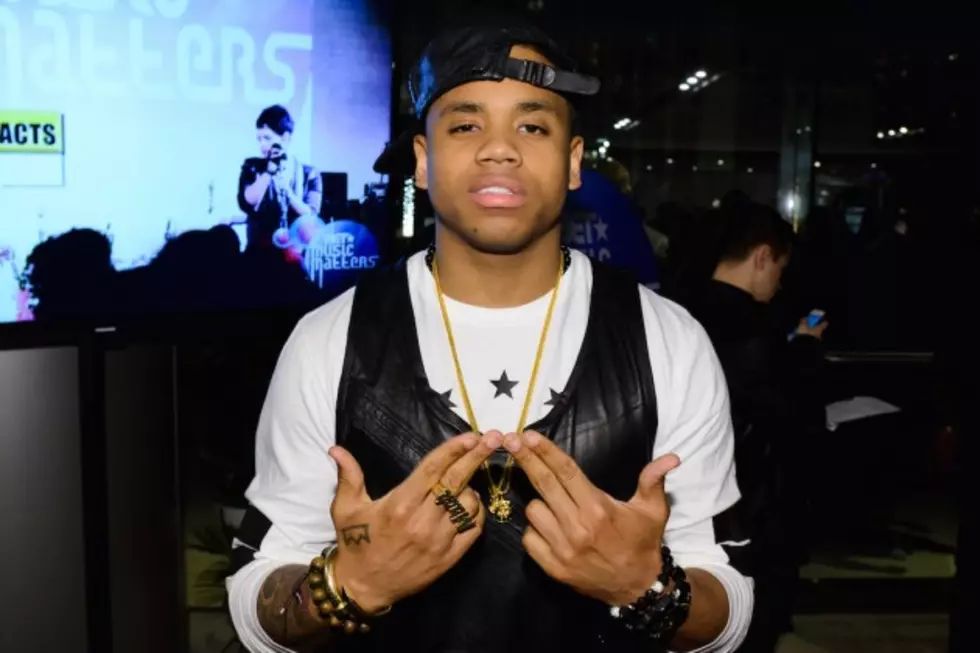 Happy Birthday, Mack Wilds!
Noel Vasquez, Getty Images
Being a child actor on something as widely acclaimed as The Wire is a huge act to follow. Fortunately, the young talent on the show are doing far better than where those characters left off. Michael B. Jordan starred in the critically praised Fruitvale Station, will star in summer blockbuster Fantastic Four and is colloquially called Michael Bae Jordan. Tristan Paul Mack Wilds's name doesn't allow for such wordplay, but he's still a ladies man and a well-liked R&B star. Mack Wilds turns 26 years old today.
While his role as the troubled Michael from The Wire is still his most known acting role, Wilds has also been seen in music video cameos, films like The Secret Life of Bees and Red Tails, and, most recently, the television show 90210.
The singer had some sporadic music releases earlier in the decade, but he fully turned his attention to singing in 2013. It was almost immediately clear he was far too good to be known as just Michael from The Wire. "Own It," which interpolated the breakbeats of old school New York hip-hop, proved to be a solid introduction for Wilds. His underrated debut, New York: A Love Story, also showcased his potential. The album was nominated for Best Urban Contemporary Album at the Grammys, but understandably lost to Rihanna's Unapologetic.
Wilds has been quiet since releasing New York, but it's hard to believe that album was just a one-off shot. There should be something coming soon.
Watch Mack Wilds' "Own It" Video
See 20 Rappers' & Singers' Yearbook Photos You Won't Believe