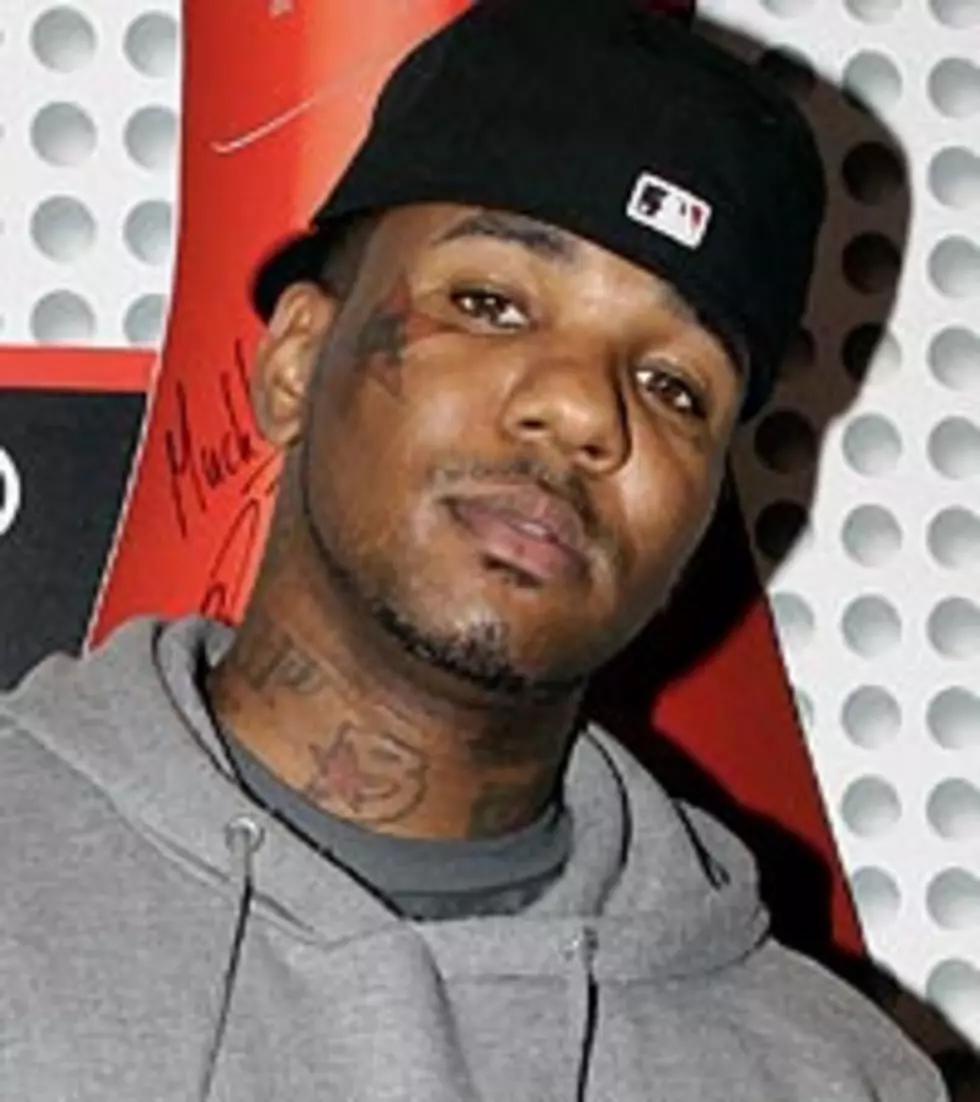 Game Attempts to Reunite G-Unit Via Twitter
Michael Ochs Archives / Getty Images
While there's no love between Compton rapper the Game and his former mentor 50 Cent, Game still thinks the embittered MC's can make beautiful music together.
Pushing their longstanding beef aside, Game sent a volley of tweets at 50 Cent yesterday, pleading with the G-Unit leader to allow Game and Young Buck back into the group, so that the reunited group could record a new album and take over the hip-hop game. "@50cent Aye n----, get on Twitter & let's get this s--- movin!!! G-G-G-G- well, you know the rest," Game tweeted. "All it take is 'ONE PHONE CALL'! U call me, I call BUCK, tell Banks holla at Yayo & dat puts HIP HOP @ OUR MERCY!"
Lloyd Banks had his own thoughts on a reunion. "50's first album led into the G-Unit album," Banks said, "which led into my album. Now it's time to pay 50 back. It's time for me to make it easy on him. Not go to 50 to make it easy on us."
Surprisingly, this is not the first time that Game has extended the olive branch to his old boss. Though 50 dismissed his last entreaty, Game tried similar tactics via the social networking site back in July. "He got an ego. I got an ego. Ain't nobody apologizing," Game tweeted. "Ain't nobody saying that they was wrong, but you ain't gotta do that to make amends. You just gotta get together, do the s---, and you can do it for the sake of money. We don't gotta break no peanut butter and jelly sandwiches in half and do the s---. Come to an agreement as men, get the s--- done like men."
With no "peanut butter and jelly" talk this time around, Game claimed that he was "sober as f---," and even went so far as to admit, finally, that 50 wrote the hook on their 2005 hit 'How We Do.' "I'm not drunk. IM SOBER AS F--- ... If it never happen, SO WHAT !!!" Game continued. "But let it b known I extended an olive branch. Call me bi-polar, call me a fake blood ... call my lyrics trash, I'll TAKE IT, It dont mean S---. If that's how u feel say it 'I LOVE IT'!!!"
Unfortunately for Game, 50 rebuffed his offer tweeting "What are you guys talking about? I dont talk to game. I have had no communication with him in years."
Game's fourth record, 'The R.E.D. Album,' has been delayed since June, and will be released some time in 2011.
if(typeof AOLVP_cfg==='undefined')AOLVP_cfg=[];AOLVP_cfg.push({id:'AOLVP_74958174001','codever':0.1,'autoload':false,'autoplay':false,'displaymnads':true,'playerid':'89761511001','videoid':'74958174001','width':476,'height':357,'playertype':'inline','stillurl':'dynamic','videolink':'#','videotitle':'dynamic','videodesc':''});