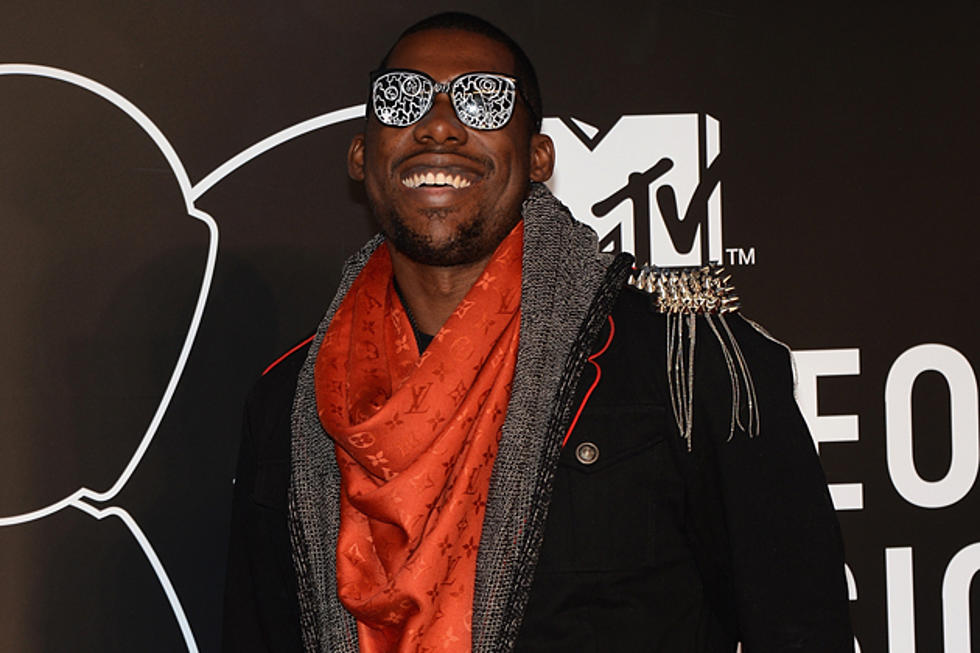 Flying Lotus Recruits Kendrick Lamar, Snoop Dogg for 'You're Dead' Album
Jamie McCarthy, Getty Images
After four critically-acclaimed releases, the last one being 'Until the Quiet Comes' in 2012, Flying Lotus will drop his new album, 'You're Dead,' on Oct. 7. And despite the morbid title of the LP, the producer, songwriter and rapper says the album is about starting all over again.
"The album isn't about the end, it's really the beginning," he said in a statement. "It's a celebration of the next experience. It's the transition and the confusion. It's not 'hey you're dead.' It's 'hey you're dead.'"
Additionally, the album cover contains all original artwork by Japanese comic book artist Shintaro Kago.
There's a slew of guest features on the 19-track release, including West Coast rappers Kendrick Lamar and Snoop Dogg. FlyLo will also be spitting his own darts on the album under his rap pseudonym Captain Murphy.
Furthermore, the California native will be hitting the road to perform this month in Mexico City then Wisconsin and head back home to Los Angeles. He'll also be touring through October and November, hitting various cities across the U.S.
Flying Lotus' 'You're Dead' Tracklist
1. 'Theme'
2. 'Tesla'
3. 'Cold Dead'
4. 'Fkn Dead'
5. 'Never Catch Me' feat. Kendrick Lamar
6. 'Dead Man's Tetris' feat. Captain Murphy & Snoop Dogg
7. 'Turkey Dog Coma'
8. 'Stirring'
9. 'Coronus, the Terminator'
10. 'Siren Song' feat. Angel Deradoorian
11. 'Turtles'
12. 'Ready err Not'
13. 'Eyes Above'
14. 'Moment of Hesitation'
15. 'Descent Into Madness' feat. Thundercat
16. 'The Boys Who Died in Their Sleep' feat. Captain Murphy
17. 'Obligatory Cadence'
18. 'Your Potential//The Beyond' feat. Niki Randa
19. 'The Protest'