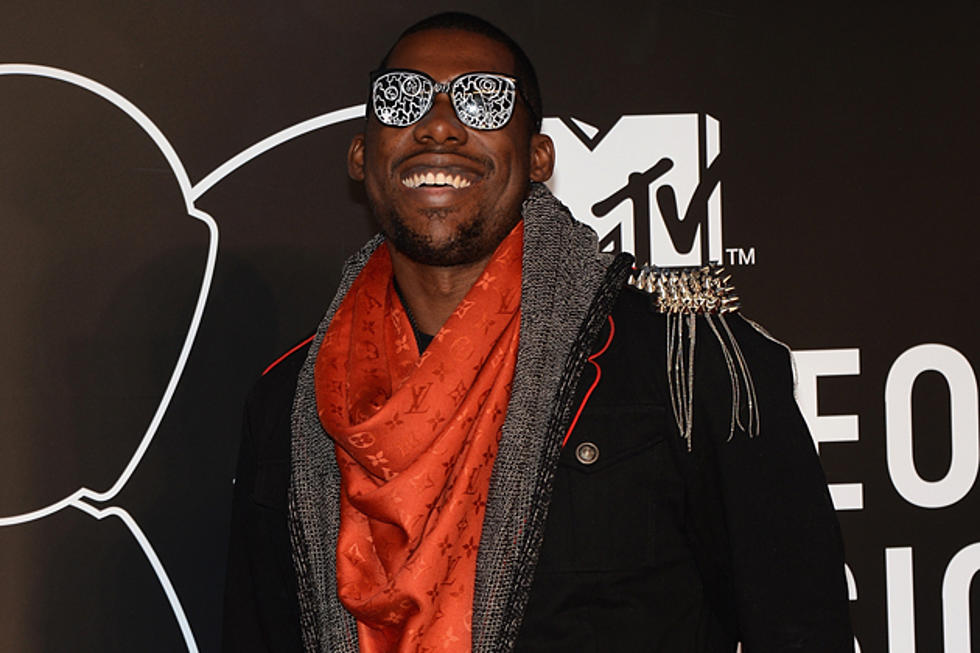 Flying Lotus Shares a Pretty Creepy Teaser for His New Short Film, 'Royal' [WATCH]
Jamie McCarthy, Getty Images
Flying Lotus just shared a teaser for his new short film, Royal which has been selected to debut at the Sundance NEXT Fest on August 14 at the Theatre at Ace Hotel Downtown Los Angeles, and let's just say, there is body fluid. Lots of body fluid.
The multi-talented producer directed the short under his new alias, "steve," and this creative outing marks the first time he's directed anything. He describes his project as "an awkward love story that's definitely not for the kiddies."
It's not surprising that Flying Lotus is delving into film as a director. He's previously scored several projects, including Eddie Alcazar's horror FUCKKKYOUUU, the Shia LaBoeuf-produced documentary LoveTrue and Tim & Eric's short film, The Terrys. 
As for his own project, the clip is pretty freaking disturbing, if not creative. Body fluid is in abundance, shrieking happens and huge eyes look around fearfully in the teaser. Of course, Flying Lotus is already known for his artful eye, given his own music videos. His last album You're Dead featured what easily should've been declared video of the year, the Kendrick Lamar assisted "Never Catch Me."
Flying Lotus said that his inspiration for getting behind the camera came from an unexpected source—a "pretty awesome" GIF of him and Thom Yorke Djing.
"I was fixated on this for a whole day and thought. S---. I can make stuff like that," he said on Twitter back in July.
Watch the teaser for Flying Lotus' short film below.
20 Best Albums of 2016... So Far