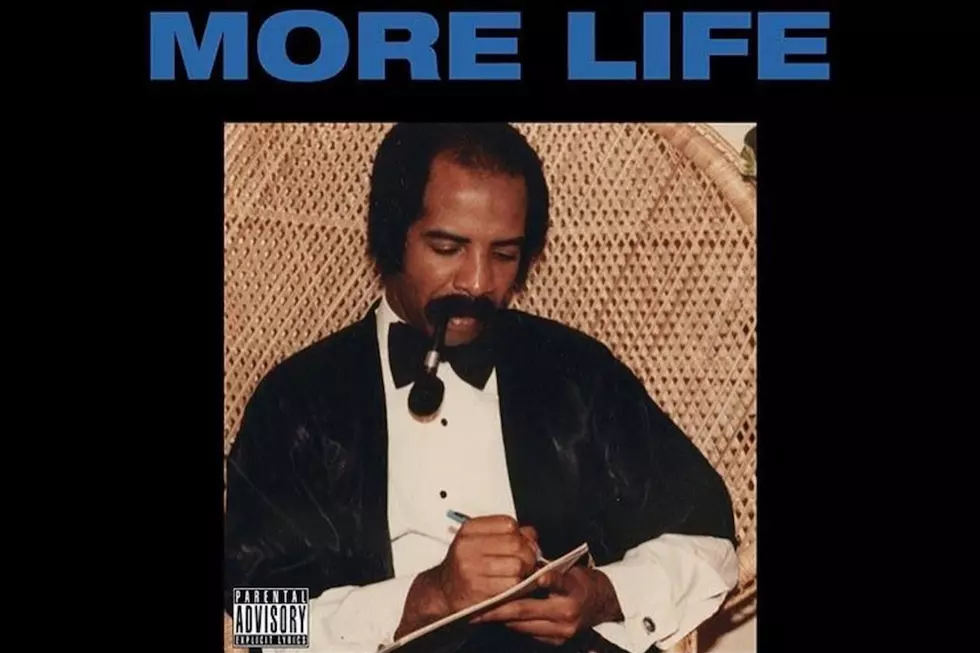 Drake Earns Seventh No. 1 Album on Billboard 200 With 'More Life,' Breaks Streaming Record
Young Money Entertainment / Cash Money Records
Drake is on top again. The rap superstar's More Life debuted at the No. 1 spot on the Billboard 200 album chart.
This will mark Drizzy's seventh No. 1 album of his career. The project moved 505,000 equivalent copies last week, according to Nielsen Music (via Billboard). Of those sales, 257,000 units were boosted by streaming album purchases and 226,000 was traditional album sales.
Overall, More Life's streaming totals break his previous record of 163,000 streaming equivalent units (245.1 million song streams) with Views. In addition, Drake's album ties him with Kanye West and Eminem for the second-most No. 1s among hip-hop acts, behind Jay Z who is the leader with with 13 chart-toppers.
Elsewhere on the Billboard 200 chart, Rick Ross notched his ninth top 10 album of his career with his most-talked about project, Rather You Than Me. The collection finished at No. 3 on the tally with 106,000 equivalent album streams (of those sales, 70,000 are traditional album purchases). All nine of Ross' efforts have debuted in the top 10, which began with his 2006 debut album, Port of Miami, which premiere at the No. 1.
Congratulations to Drake on breaking his own streaming record and having the No. 1 album in the country.