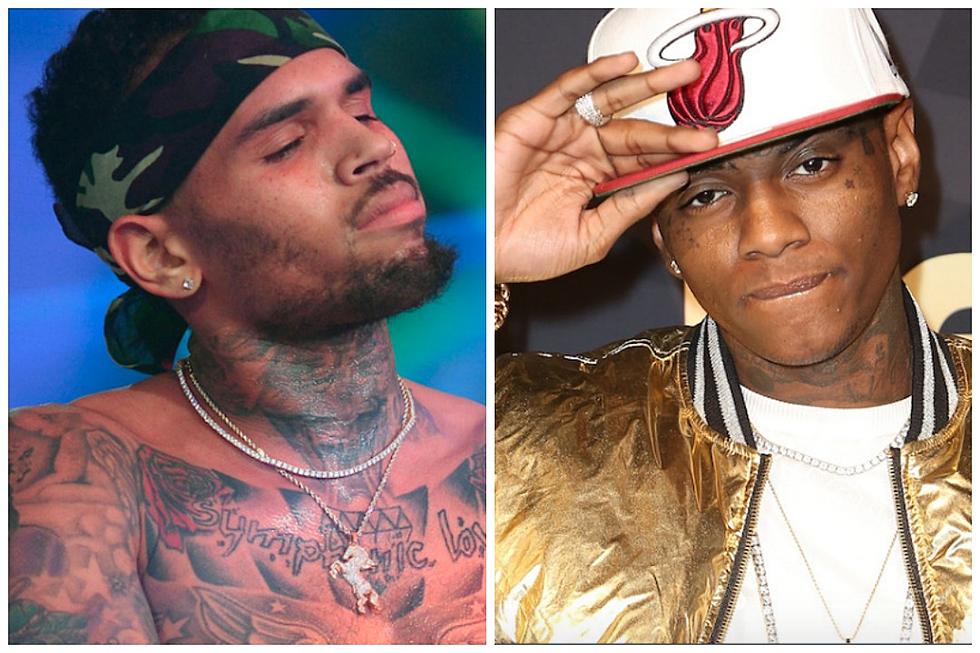 Chris Brown and Comedian DeRay Davis Spoof Soulja Boy's Trip to the Hood [WATCH]
Bryan Steffy/Maury Phillips, Getty Images
Breezy went on Instagram and mocked that one time Soulja decided to livestream his voyage to the hood to showcase his street cred and ended up getting in a scuffle with some dudes who didn't believe him. Davis plays the role of Soulja Boy while Brown portrays the man who shoved the Atlanta rhymer.
"When I pull up on ya, it's going down," Brown recently said. "We're going to set this fight up and do all that, but n----s gon' always slick talk. And they know, when I'm in the same room, they chest deflating than a motherfucker. Boy, stop putting that superhero costume on, 'fore we torture you."
Soulja Boy has said the only delay with the fight is Chris signing the paperwork
"I signed my contract for the boxing match a motherf---ing week ago," Soulja Boy said. "We waiting on Chris Brown so we can announce the motherf---ing fight… What you waiting on? Don't get scared now."
Meanwhile, you can watch the clip of Breezy mocking Soulja above.
20 Rappers & Singers Social Media Loves To Hate