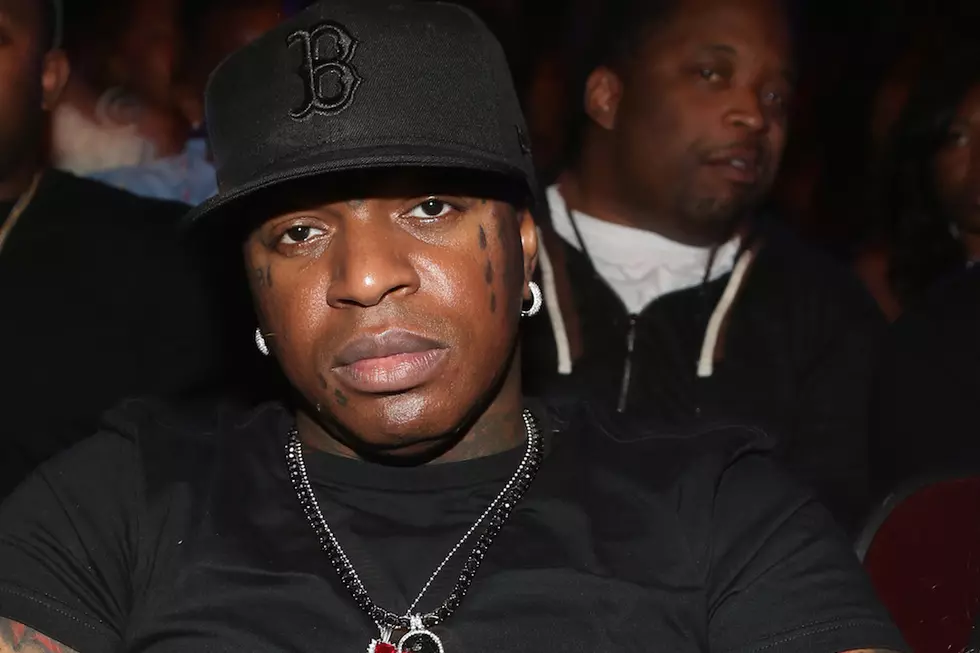 Birdman Apologizes to Breakfast Club, Young Thug Threatens Charlamagne tha God
Christopher Polk, Getty Images
After cursing out The Breakfast Club on Friday (April 22), Cash Money Records CEO Birdman has now apologized for his behavior.
To recap, the rap mogul angrily confronted the trio of DJ Envy, Angela Yee and Charlamagne tha God and then walked out of the interview in a huff. But before he left, he had a stern warning for the threesome. "N----, When my name come up, respect it," he said. "Stop playing with my f---ing name. All three of y'all. Stop playing with my name. I ain't going to say it no mo'."
The video of the interview went viral and several rappers chimed in to offer their opinions about Birdman G-checking The Breakfast Club.
After the confrontation, DJ Envy revealed that Birdman did call him and apologized for his behavior. He also wanted to talk to the trio privately. However, Charlamagne said that he's not interested in speaking with the Cash Money honcho ever again. "I'm cool on Birdman," he said.
As to why Birdman confronted the trio the way that he did, apparently, he wasn't happy with them bringing up reports of his label not paying his artists correctly. Plus, their conversations about Birdman kissing Lil Wayne on the mouth probably didn't sit well him. In addition, fellow Miami rappers Rick Ross and Trick Daddy have said some disparaging remarks about Birdman on The Breakfast Club.
Although Birdman apologized, his friend, and fellow Rich Gang artist, Young Thug wasn't so apologetic. In fact, the Atlanta rhymer threatened Charlamagne via his Instagram account.
"Charlamagne, I'ma make n----s torture you, boy," he warned in a 15-second clip. "Gonna beat the f--- outta you. We're gonna beat that f--- n---- up."
Either way, this has to be one of the most hilarious moments on radio this year.
What do you think of Birdman G-checking The Breakfast Club? Was it a good look for the rap mogul or embarrassing? Tell us in the comments below.
10 Rappers' Lowest Career Moments