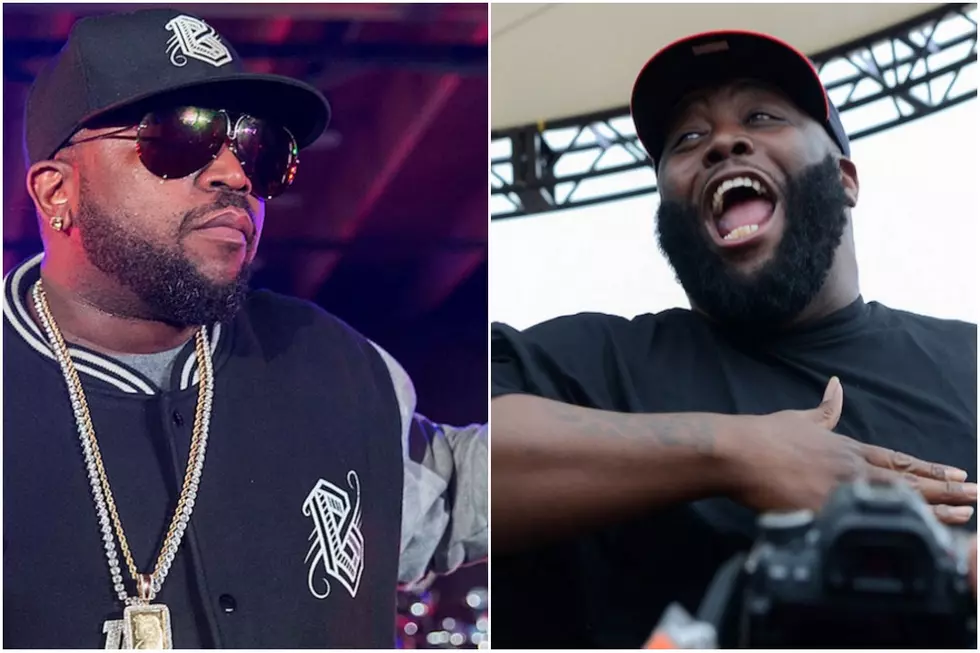 Big Boi and Killer Mike Debut New Song at V-103 Live Concert in Atlanta [WATCH]
Rick Kern, Getty Images; Alli Harvey, Getty Images
Big Boi and Killer Mike performed a new track from Big's much-anticipated new album at V-103's pop up concert over the weekend.
Big Boi and Mike obviously have a long history together. Long before Mike was a member of Run the Jewels, OutKast introduced him to the world and together, they later won a Grammy for "The Whole World." Mike was also previously signed to Big's label, Purple Ribbon.
In addition to Big's new solo album, which is coming sometime this year, the the two also said last year that they're working on a collaboration album. Big Boi says the idea had been circulating between the two of them for a while before they finally decided to act on it.
"We've been entertaining the idea for a long time and finally got enough songs to where we just said the other night that we're gonna do it," he told Spin back in August.
The idea of a collaborative album is obviously super exciting. Big Boi is widely regarded as one of the most consistent, if not underrated emcees in rap history and Mike is arguably the best rapper in the game, bar for bar, as he proved on his solo release, R.A.P. Music and his superior showings on the first and second albums of his group with El-P, Run the Jewels.
Needless to say, a joint album would be much-appreciated. Take a peek at the song they performed together above.
20 Unforgettable Mixtape Moments of the '00s