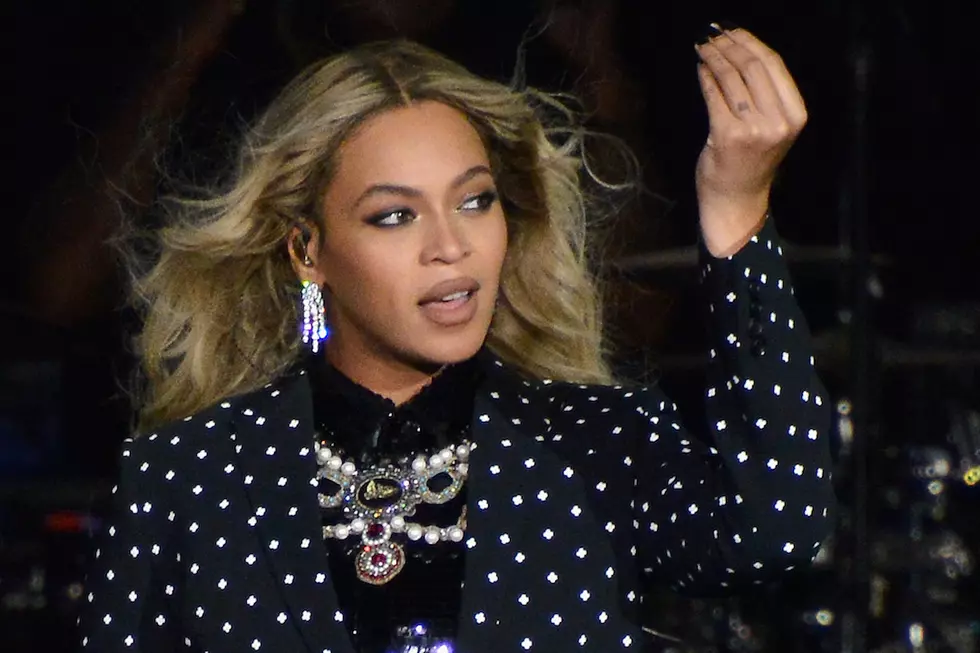 Beyonce Shows Off Gorgeous Naked Underwater Photos After Twin Announcement [PHOTOS]
Duane Prokop, Getty Images
While the Internet and Beyhive quickly went into a frenzy that lasted all day, many have been dying for some more details on her pregnancy, and what the genders of the two new bundle of joy on the way will be. The singing sensation hasn't given away any more information, but we are getting another glimpse into her epic pregnancy photo shoot with New York and L.A.-based photographer, Awol Erizku.
Bey shared tons of new photos from the shoot to her personal website, showing some additional shots from the scene of the initial announcement photo, which has now become the most-liked photo on Instagram ever.
Kicking things up a notch from your average shoot, Bey had some shots of her taken underwater, while wrapped up in some scarfs and flowers. She even takes some adorable shots with her daughter, Blue Ivy Carter. Surprisingly enough, the vocalist was feeling bolder for this pregnancy shoot, as she posed nude for a few photos, showing off her completely bare belly for the shots.
It looks like Bey and Hov are more than prepared to welcome their two new bundles of joy with open arms, and we know that Blue must be excited the arrival of her new siblings. Check out some of the pregnancy photos below by Bey.
20 Hilarious R&B Tweets Guaranteed to Keep You Entertained