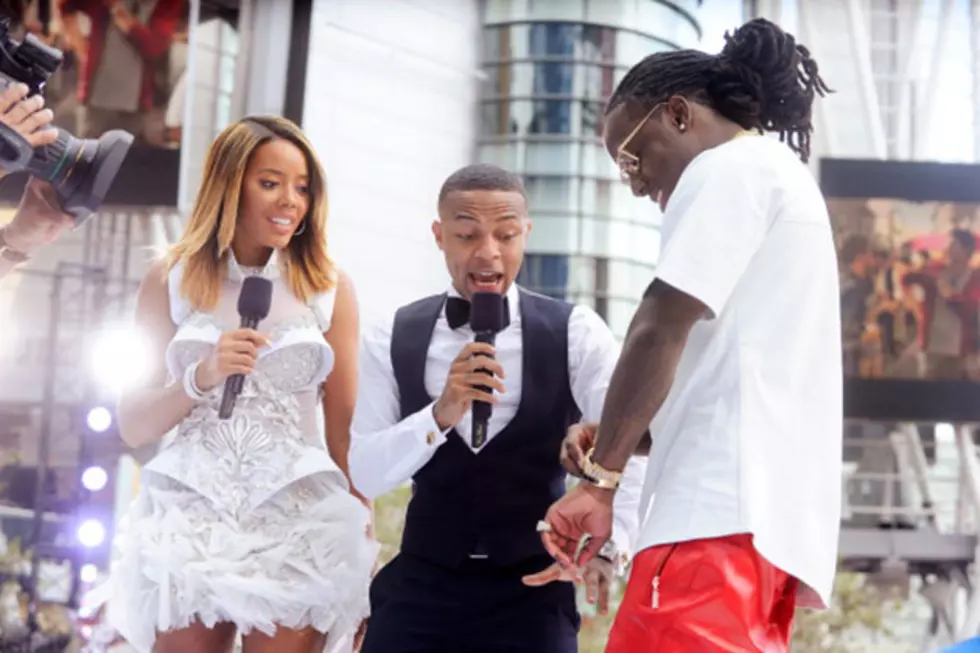 Ace Hood Explains BET Awards Rolex Malfunction
John Ricard, Getty Images
The embarrassing moment turned into one of complete humiliation when Ace Hood tried to screw the bezel back onto the Rolex and was unsuccessful. Things got so bad that even Soulja Boy and Ray J, two artists who are only relevant for their comedic gaffes at this stage in their careers, were able to make fun of him alongside boxer Adrian Broner.
If anybody epitomizes the highs and lows of the rap industry, it is Ace Hood. The Florida rapper's first single, 'Cash Flow,' came out in 2008 and received moderate success. Two underwhelming full-length albums later, Ace reached a stage in his career where he got evicted from his house. Floundering in obscurity, he managed to turn his career around with the success of 'Hustle Hard,' which led to a third album.
And now Ace Hood has become another rapper whose lyrics contradict his reality. How can you wake up in a new Bugatti but get caught trying to screw a bezel back onto a Rolex watch on live television?
Of course, when confronted about it in an interview yesterday with The Los Angeles Leakers on Power 106 L.A., Ace Hood vehemently denied wearing a fake Rolex for the BET Awards. According to him, he spent $60,000 on the watch from a jeweler, who has subsequently gotten fired in the wake of Sunday's incident.
But after hearing Ace's account, something just does not add up. Of course the rapper would make a scapegoat out of an anonymous jeweler who can't defend himself. But he really couldn't come up with a better explanation for why it happened during the interview than "the Devil be working?"
Does Ace's story check out, or are you left wondering whose Bugatti he was really waking up in (and how old the the vehicle was)? Listen to the interview and decide for yourself.