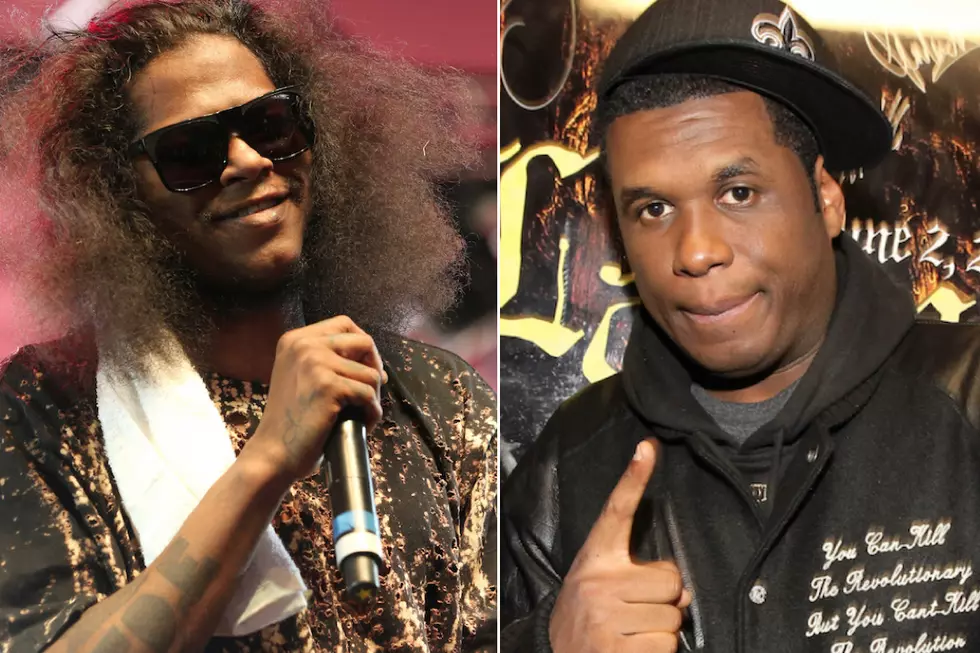 Ab-Soul Explains Why He Dissed Jay Electronica on 'RAW (backwards)' [VIDEO]
Karl Walter / Christopher Polk, Getty Images
Ab-Soul just released his new album Do What Thou Wilt (aka DWTW), and the most talked-about song the collection is his diss song aimed at Jay Electronica called "RAW (backwards)."
Nevertheless, Ab-Soul revisits this topic on "RAW" - which is actually "war" spelled backwards - with a heated verse at the reclusive rhymer. "I was like a swami of Jay Electronica until he / Figured Dizzle wouldn't admit that he would body him for a milli / I told Kenny keep quiet, I'ma get him," he raps. "We don't need dirt on your hands getting the key to the city ya feel me / Hurts when your OG, who is supposed to be a G-O-D / Is standing next to King Kunta feeling like Toby / Moos what I gotta do boy? / I'm just waiting on your cue to take him to ScHoolboy."
In an interview with Complex News, Soulo explains why he came for Jay Electronica on the song.
"You figure I'm a rapper's rapper. Jay Electronica, he made some remarks that bother me a lot," he states. "I told Kendrick immediately. He was about to go up and get his Grammys, it was a big time for us all. For him to come out and do that at that time, it really rubbed me the wrong way, so I spoke on it immediately. He put out a public apology as well. He knows why I said what he said. I said what I said the same reason why he said what he said."
Ab-Soul also made it clear that he has no hatred for Jay Electronica, but he wanted to make it clear that every member of TDE can bring them bars.
"That's one of the black Gods and it's still peace, but you know what we came to do, you know who they came to see," he explained.
In the end, it's all love. But if there's any disagreement, step in the rap arena and settle it there. We are not mad at that. Let's hear them bars.
Watch the full video above.
What's Beef? 10 Hip-Hop Twitter Feuds