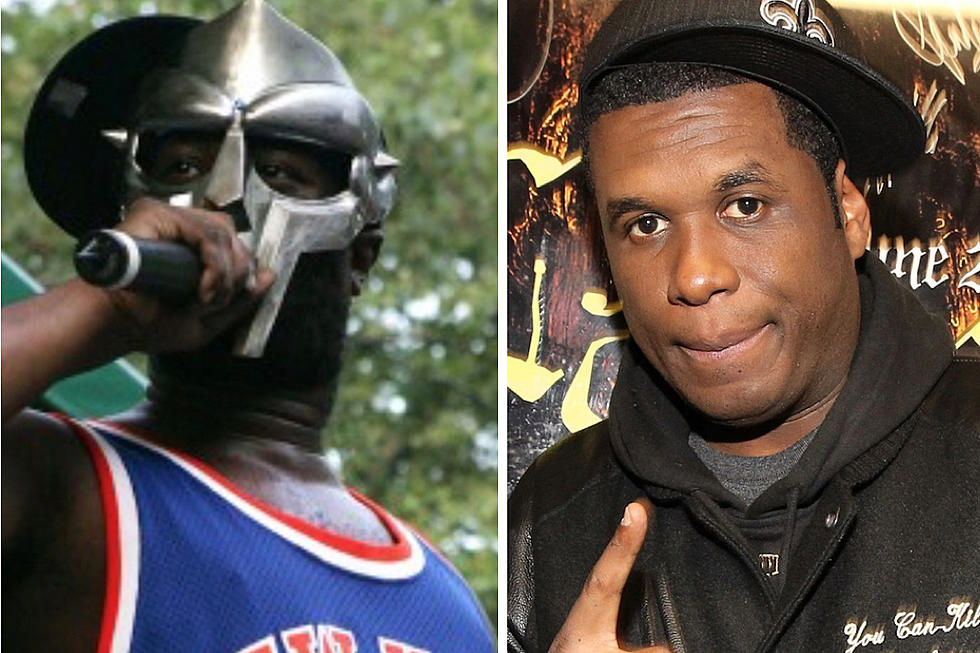 MF DOOM and Jay Electronica Team Up on the Very Dope 'True Lightyears' [LISTEN]
Peter Kramer / Christopher Polk, Getty Images
MF DOOM gifted his fans by dropping the very dope "True Lightyears" with Jay Electronica, off DOOM's singles series with Adult Swim called Missing Book of Rhymes.
Jay Elec spits first and as usual, he doesn't disappoint.
"I came out the Magnolia like the beetle, the genie of the incense smoke from the church steeple / Mixed with the prayers of the people / Pollination Subhana wa Ta'ala Nation, global re-calibration / Roc Nation causing shock waves in the basement," he spits.
Then DOOM follows and like Jay, delivers a verse full of wit and intellect but with his offbeat and often times humorous approach.
"DOOM out the vortex to your neocortex / Your guess who spit the rawness is good as gore-tex / Metal face turtleneck vest, built to support bras / Standard issue for broads, carbon like a sports car," he rhymes.
Reportedly, the song could be an introduction to a new KMD album, the New York rapper's initial moniker before he became DOOM. It could also be a sign that we're one step closer to the two MC's collaboration album.
In regards to Elec, he's set to take the stage at the Paid Dues Festival in Los Angeles on Sept. 16 and 17, and who can forget that fresh song "Letter to Fallon" he dropped in June?
You can peep the new "True Lightyears" song below.
Worst to Best: Every JAY-Z Album Ranked