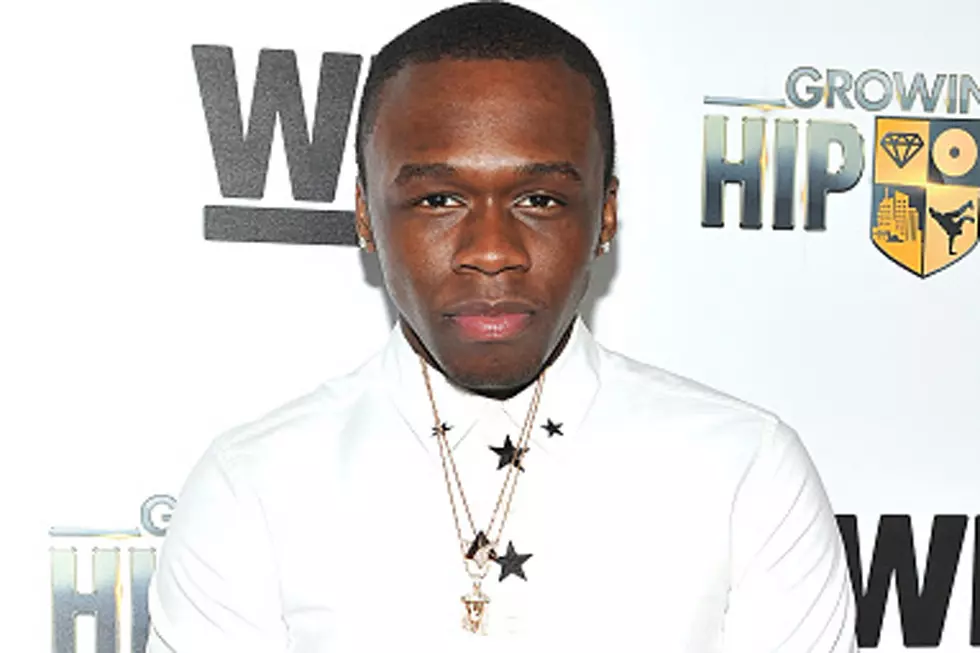 50 Cent's Son Marquise Jackson Disses Him on 'Different': 'I Lost My Pops, He Still Alive' [LISTEN]
D Dipasupil, Getty Images
The problems between 50 Cent and his son Marquise Jackson have been well-documented, and much of it has played out in front of the media.
On Monday (Feb. 6), which was the 14th anniversary of Fif's Get Rich or Die Tryin' album, Jackson released his new song "Different," where he talks about that strained relationship. If you didn't know, the 19-year-old ditched his college basketball pursuits to be a rapper and actor a couple of years ago.
Jackson also talked about his dad during a recent interview with Rap-Up.
"Growing up, my dad was my superhero," he explained. "It was like having a father who was Superman, more or less. But then as I got older, you start realizing things, or you start seeing certain patterns, and it takes an effect on your relationship with people. That's what happened with me and my father."
Elsewhere in the interview, the Atlanta raised teen said "Different" is his first attempt at putting together a whole song, and the lyrics reflect his personal experiences.
"That's the first song that I ever, ever made," he said. "My first complete song with a hook and verses and everything. It was more or less me just venting. Me getting a lot of frustrations, a lot of feelings out. People can say they can hear the hunger inside the track, and that's what I was feeling at the moment."
You can listen to the new cut below.
10 Rappers & Singers Who Will Make You Want to Hit the Gym