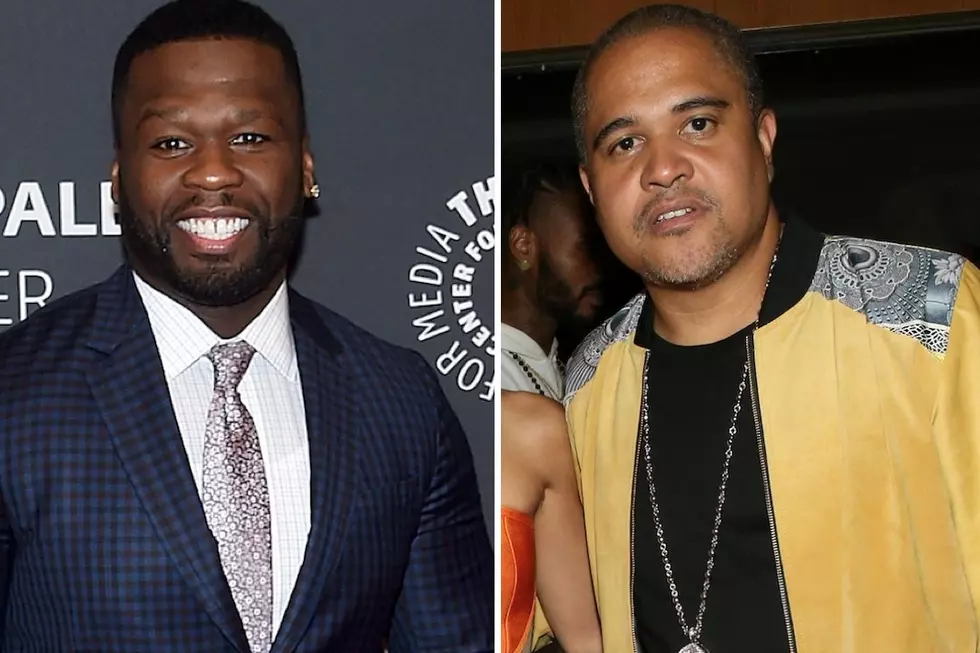 50 Cent Threatens to Cancel Irv Gotti's 'Tales' and Calls Out Starz Again Over Power Ratings [PHOTO]
Jamie McCarthy / Bennett Raglin, Getty Images
50 Cent really loves to troll. Recently, the New York rhymer went on his Instagram account to throw jabs at his rap rival Irv Gotti.
In a post, Fif is excited about his upcoming BET show, 50 Central. Jokingly, the entertainer says he's running the cable network now and he's going to cancel a few programs. "I'm getting rid of a few shows because I have some good ideas. Watch how this plays out," he wrote.
He then took a shot at Irv Gotti's new series Tales, which is a hip-hop anthology series that turns classic rap songs into gripping visual narratives. In a now deleted comment on his Intagram post above, 50 mentioned that he will cancel Irv's show since the ratings were low. "It's not personal, it's just business. I have to do what's best for the network," he wrote.
For those who don't know, 50 has a long-standing beef with Irv Gotti that stretches back to the early 2000s. So clearly, he's trolling the Murder Inc. founder.
But 50 wasn't done yet. The G-Unit leader also called out the Starz network for their lack of support of his hit series, Power. As we previously reported, several of his shows leaked onto the internet, much to the chagrin of the network executives.
50 claims that executives blamed him for the leaks. But in an Instagram post, the rapper claims that executives are happy that he leaked the shows. "POWER Ratings up another 10 percent for episode 408. They glad I leaked the s--- now. LOL Now watch what I do on BET."
Undoubtedly, 50 Cent's trolling is on another level. In the end, chalk it up to go promotion for his new series 50 Central, which premieres on BET at Sept. 27 on 10:30PM ET.
Worst To Best: Every 50 Cent Album Ranked