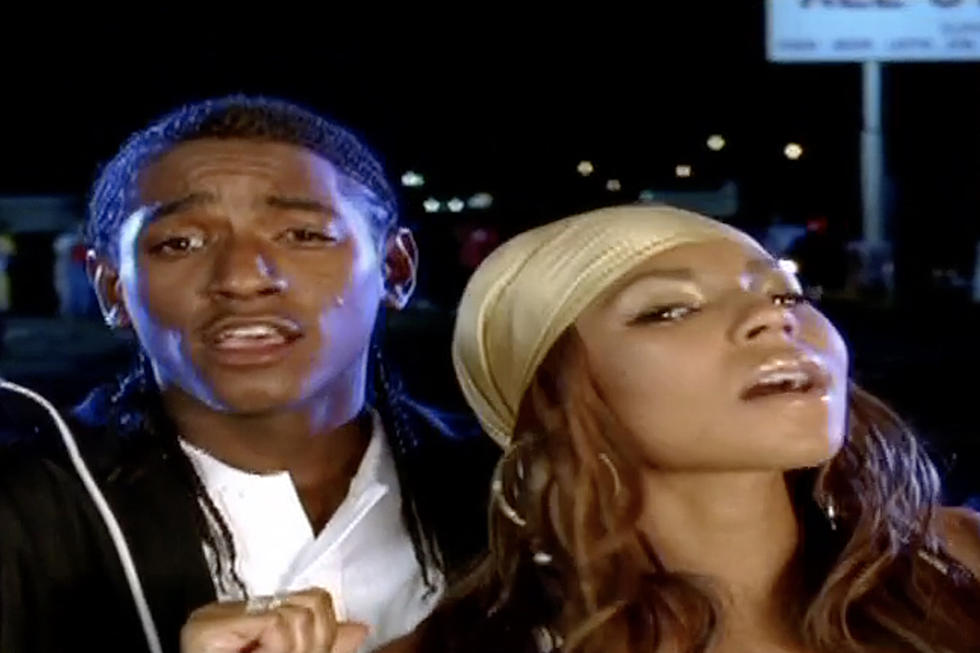 Lloyd Recreates 'A Bronx Tale' in Heartwarming 'Southside' Video
Vimeo
In 2004, R&B crooner Lloyd paid homage to Robert De Niro's 1993 coming-of-age mob flick A Bronx Tale in his heartwarming video for "Southside." Lloyd, whose real name is Lloyd Polite Jr., was a new artist on Irv Gotti's Murder Inc. label. The New Orleans native's falsetto voice bears some similarity to that of a young Michael Jackson in his prime. Along with his boyish good-looks and long braided hair, Lloyd also brought sex appeal to his repertoire as well.
For Lloyd's video, Irv Gotti followed the same template he did when he introduced Ashanti to the R&B game. In the R&B songbird's 2002 video for "Foolish," Irv recreated a few scenes from Martin Scorsese's 1990 mob flick Goodfellas with Terrence Howard playing the Ray Liotta character Henry Hill and Ashanti playing his love interest.
In "Southside," Irv revisions the son-and-mobster relationship in A Bronx Tale with Lloyd portraying the film's Calogero character while Irv plays the fatherly mobster Sonny.
In the movie, which takes place in the 1960s, Sonny falls in love with a black girl named Jane who goes to his high school. Despite heated racial tensions between Italian Americans and African Americans at that time, Calogero still arranges a date with Jane. There's a pivotal scene in which Calogero comes to Sonny for advice on dating someone who his friends would not like.
Watch Lloyd's "Southside" Video Feat. Ashanti
That scene is beautifully recreated in Lloyd's "Southside" video, complete with Irv driving his vintage red Cadillac backwards to his mob hangout. Ashanti make a cameo in the clip playing Lloyd's love interest. In the end, Lloyd sets up a big date with 'Shanti with Irv giving him his car so he can make a big impression. The R&B tandem sing the tender lyrics together while driving to a restaurant. "ATL Georgia, what do we do for ya / Bull doggin' like we Georgetown Hoyas / Can you pick me up tonight, take me anywhere you like / Shorty let's ride, in my Cadillac, they sing together.
Of course, Irv had to remix the video. For the second version, Lloyd gets some assistance from the Houston O.G. Scarface (before the weight loss) who delivers a poignant verse about the ups and downs living on the Southside. The clip also features fellow H-Town rappers Bun B and Devin the Dude.
Both "Southside" videos were hugely popular on urban video programs like BET's 106 & Park. The song peaked at No. 13 on the Billboard Hot R&B/Hip-Hop Songs chart.
Watch Lloyd's "Southside" Video (Remix) Feat. Ashanti and Scarface