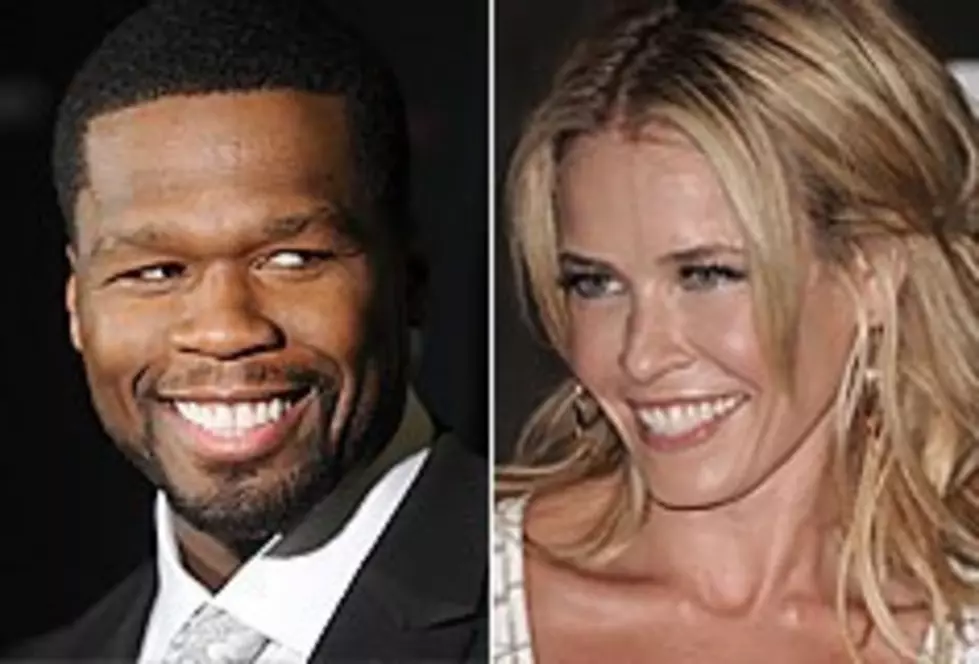 50 Cent and Chelsea Handler Spotted on a Date
Getty Images | WireImage
It looks like 50 Cent and comedian Chelsea Handler have taken their flirtation off Twitter and gone on a real date. The duo were spotted canoodling in a New Orleans club, and judging by the blurriness of the photo obtained by TMZ, they may have been trying to keep their budding romance on the down low.
Handler, who was in town for an appearance, was spotted at the Blue Note jazz bar, getting extra close with the Queens, NY bred rapper. Although the photo only shows them talking closely, an onlooker told the site the twosome was getting "hot and heavy with each other." Never one to be shy about her attraction to rappers, Handler has been making lots of references to 50 on her late night talk show 'Chelsea Lately,' which airs on the E! network. 50 responded by taking to his Twitter page to pay her a compliment "I think @chelseahandler is beautiful I wanta' see what that dog lookin' at on her page," he said referring to her dog Chunk, who is looking up her skirt on the cover of her latest best-selling book 'Chelsea Chelsea Bang Bang.' 50 also got a little jealous when Usher appeared on Handler's show. "Don't get Usher killed," he joked. "I love u girl. So what he can dance. God made u for me goddamn it!"
Fresh off her gig as host of the MTV Video Music Awards last month, Handler told us exactly why she has a thing for rappers, exclaiming ''Because I love black people!''
This possible hook-up comes just in time, as Handler ended a relationship with Animal Planet star Dave Salmoni over the summer. 50 previously dated actress Vivica Fox and has been linked to singer Ciara.