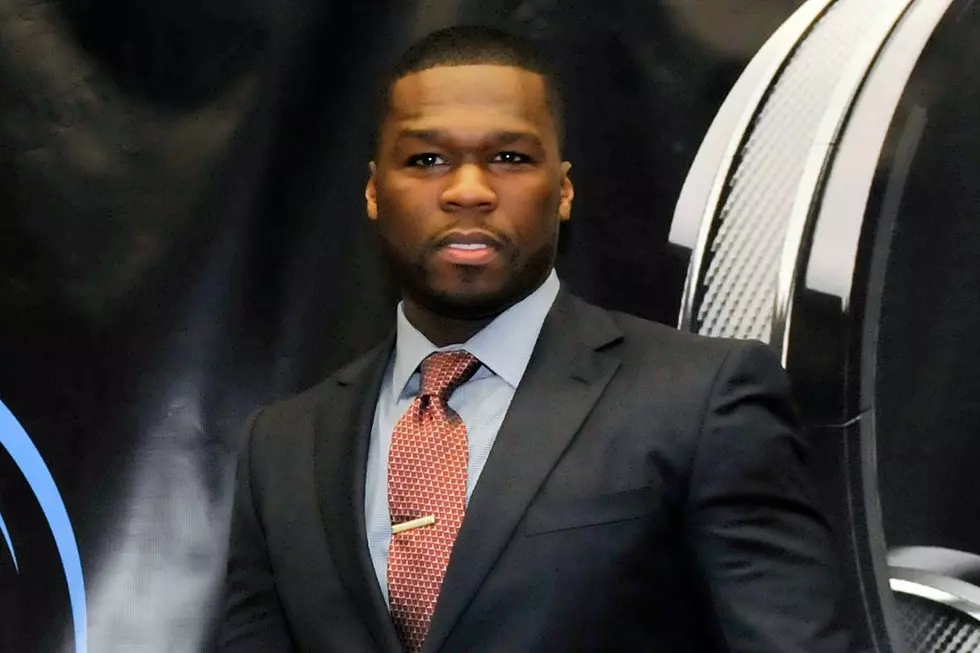 50 Cent Apologizes to Autistic Airport Worker, Threatened With $1 Million Lawsuit
David Becker, Getty Images
After getting dragged on Twitter for his offensive remarks to an airport employee who's autistic, 50 Cent has apologized for making fun of him in an Instagram video.
As we previously reported, the 40-year-old rapper posted a clip of him teasing Andrew Ferrell who is an employee at Cincinnati/Northern Kentucky Airport. Fif, who didn't know that Farrell was autistic, started poking fun at him and saying that he was "high as a motherf---er."
The 19-year-old man ignored 50's rude comments but it turns out he has trouble communicating because of his condition.
Nevertheless, the G-Unit leader received a ton of backlash for his video, which has since been deleted from his Instagram account.
While the incident at the airport resulted from an unfortunate misunderstanding, I am truly sorry for offending the young man. It was certainly not my intent to insult him or the disability community, which is a source of great strength in America. I have apologized personally to him and his family."
Meanwhile, Farrell's father, Ken Kramer, confirmed to TMZ that his family has lawyered up, and the only thing stopping them from suing immediately is concern about attorney fees. But the Kramer family says if 50 Cent donates $1 million to Andrew's GoFundMe page, and makes a face-to-face apology, they'd be willing to forget the entire situation.
Since the video was posted, Farrell and his family have received a lot of love and support from others via social media, his mother Amanda Kramer confirmed on her personal Facebook page.
What do you think of 50 Cent's apology? Tell us in the comments below.
10 Rappers' Lowest Career Moments