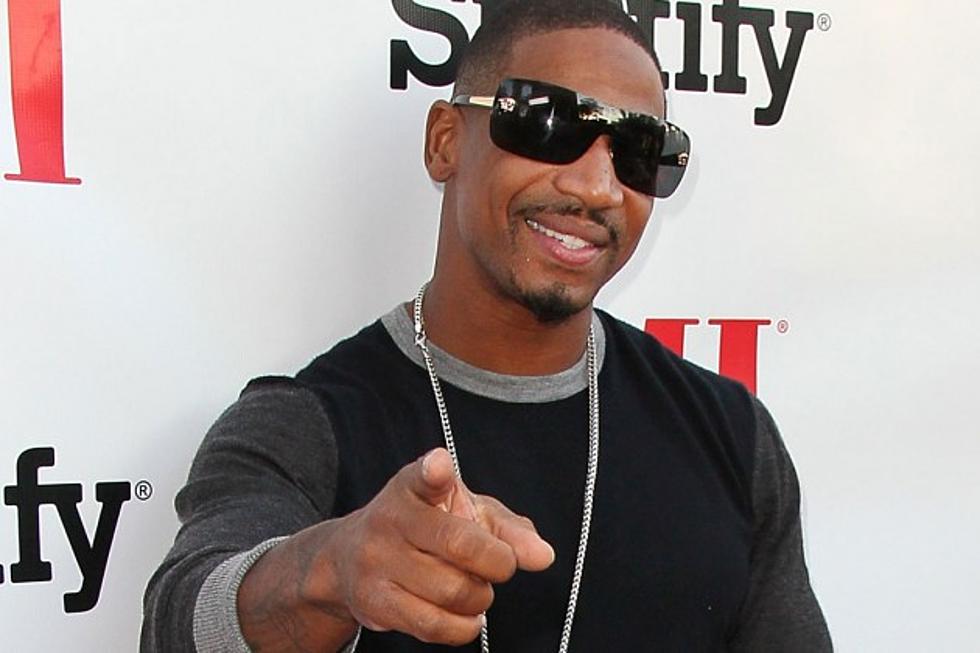 25 Facts You Probably Didn't Know About Stevie J
David Livingston, Getty Images
Stevie J may be one of Monday night's most despised reality show stars on VH1's Love & Hip Hop Atlanta but the 43-year-old made his mark on the hip-hop industry years ago, during what is referred to as the genre's golden age.
In the mid-1990s, Stevie J, born Steven Jordan, was an integral part of Diddy's production team, the Hitmen. The group produced the majority of Bad Boy Records' catalog and big hits in hip-hop and R&B including 112's "Only You," Biggie's "Mo Money Mo Problems" and Mariah Carey's "Honey." Even though he's known more for his relationship antics and funny faces on the reality show these days, Stevie J is still enveloped in music. On L&HH from time to time, the producer may pick up an instrument or two.
After a few decades in the business, we can bet there are some interesting things you've missed about the man who's constantly torn between Joseline Hernandez and Mimi Faust. Here are 25 Facts You Probably Didn't Know About Stevie J.
1

In 1997, Stevie J had a hand in producing Mariah Carey's Bad Boy remix of "Honey." If you watch the gilded video closely, you can see Stevie dancing around in the background in his shiny suit, matching the Lox, Mase and Puff.

2

Years ago, Stevie loaned Faith Evans $75,000 for a new home in South Jersey while she waited on her advance check. She says he'll always have a "special place" in her heart.

3

Stevie J is currently working on a book called 'Taking One for the Team.' He told the Jasmine Brand, "See me, out of 100 dudes I'ma do what they really wanna do. So I'ma take one for the team and show cats, my perspective, my outlook and my view on certain instances and things that men deal with. Also to help the women deal with it too."

4

When VLAD TV asked Stevie about his dream hookups in the entertainment industry, the 'Love & Hip Hop Atlanta' star offered a couple of unexpected answers: "Marilyn Monroe. She just had that... She was a magnet. And Dita Von Teese. She's sexy and she's older isn't she? I wanna do a photoshoot with shorty for like, Esquire magazine or something like that."

5

He was ready to tie the knot some time before Joseline Hernandez hit the scene. The Hitmen producer dated Whoopi Goldberg's daughter, Alex Martin, for six years. They got engaged in 2007 and later split.

6

As messy as his romantic relationships seem to be, Stevie J is actually really gifted when it comes to finding talent. He was working with Jazmine Sullivan just before she had her big break in 2008.

7

In 2008, Stevie J's five-year plan was pretty extensive: "Five years from now I see myself in Vegas, performing three shows a week in one of the newer hotels I'll probably be building with my Russian associates. Yeah. That's where I see myself performing live, like on some Sammie Davis, Frank Sinatra s--- on the piano, the guitar, the violin..."

8

As if he didn't have enough problems with women on 'L&HH,' former co-star Che Mack said that she was asked to sleep with Stevie J for ratings. "It wasn't Mona [Scott-Young]. It was brought up to me in different settings by other producers," she says.

9

Joseline Hernandez says that she fell in love with Stevie's brain above all else. "He's just so smart. He's like, a genius so his brain attracts me I guess," she admitted. "That's why even when I wanna leave him I keep coming back."

10

In 2013, the father of six said that he's looking forward to having more children. "Yeah, absolutely, couple more years I have some more. A set of twins or triplets. Go to the doctor and get it over with in one good whopper. I'm not clipping nothing off the beefcake. My uncle Johnny had 43 kids. And they're all doing well for themselves. My sperm count gotta get up f---ing with Uncle Johnny."

11

"Stevie is my brother I love him...," Faith once told DJ VLAD. The Buffalo, N.Y. native was one of the men considered for the position of godfather when the songstress was pregnant with Biggie's son, Christopher Jr.

12

Although sometimes it may seem like Stevie J is heartless with the ladies, the truth is that he can write and produce some solid love songs. He's written Tamia's "Falling For You," Boyz II Men's "Can't Let Her Go" and 112's "Only You." He says that the latter is one of his favorite acts to have ever worked with.

13

In 2012, Stevie J told Vibe that he'd lost his virginity at age 17 to his substitute teacher. "She had some good ol' box," he reveals.

14

He started having kids pretty early on and all at once. Two are the same age by different mothers. In 1998, Stevie showed up to Diddy's birthday party, with one woman on each arm and told Entertainment Vibes, "I'm just happy to be here celebrating with my two pregnant dates."

15

Philly rapper Eve's "Gotta Man" was reportedly about Stevie J, who she's claimed to be her first love.

16

Every once in a while, the producer exhibits jealous tendencies towards the women in his life on 'L&HH' -- even with his own track record of infidelity. Porn star Brian Pumper said that he ran into Stevie at the Mayweather fight in 2014. After taking a quick picture with Joseline, Pumper said that Stevie was noticably standoffish.

17

Despite all his flaws, he knows how to seduce a woman. "First of all, I'm a very talented guy. I'ma pick up the guitar, try the piano, the saxophone, the violin... And plus my bedroom game is crazy. I'm Mr. Fix 'Em. I fix 'em up real good so they climax a whole bunch of times and they always come back," he tells Vibe.

18

His ear for music is top-notch. In 1996, without having a hand in the production or writing, Stevie gave Missy Elliott a pretty big break on Gina Thompson's "The Things That You Do" by suggesting that Puff add her to the track.

19

Regarding the first season of 'L&HH' in 2012, Stevie J admitted his faults on 'The Combat Jack Show.' "I learned a lot from the [2012] season about how to deal with the ladies' hearts in front of the world, on TV... I was abrupt. I've always been the same way and I didn't think anything was wrong until I saw my behavior patterns on the joint," he stated.

20

Stevie J was scolded by his daughters (then 14 and 17 years old) regarding his behavior on the 'L&HH.' "'Dad, this is so bad. I'm not f---ing with you...' My daughters were like, 'Don't call us. We'll call you,'" Stevie discloses.

21

It's been reported that Stevie J was commissioned to score a film about his close friend, professional skateboarder Danny Way. Kind of an odd couple -- or nah?

22

In 2012, the Urban Daily reported that Stevie J had planned to release a solo LP as a singer back in the 1990s but it never materialized.

23

It appears that the "Stevie J Face" is something that he's purposely doing on the reality show. Jordan told Ebony, "I guess my faces do more talking than me sometimes. I just give a look to tell you how I really feel. Hopefully that would just change the perspective of folks' thoughts."

24

Be advised that Stevie J and the rest of the Hitmen, including the newest member Kanye West, are back to work together on Diddy's new album, the follow-up to 'Last Train to Paris. '

25

When approached with the idea of appearing on 'L&HH' as the star, Stevie J already had a plan in mind to be the "villian." He told Combat Jack: "No matter what, everybody loves the bad guy."