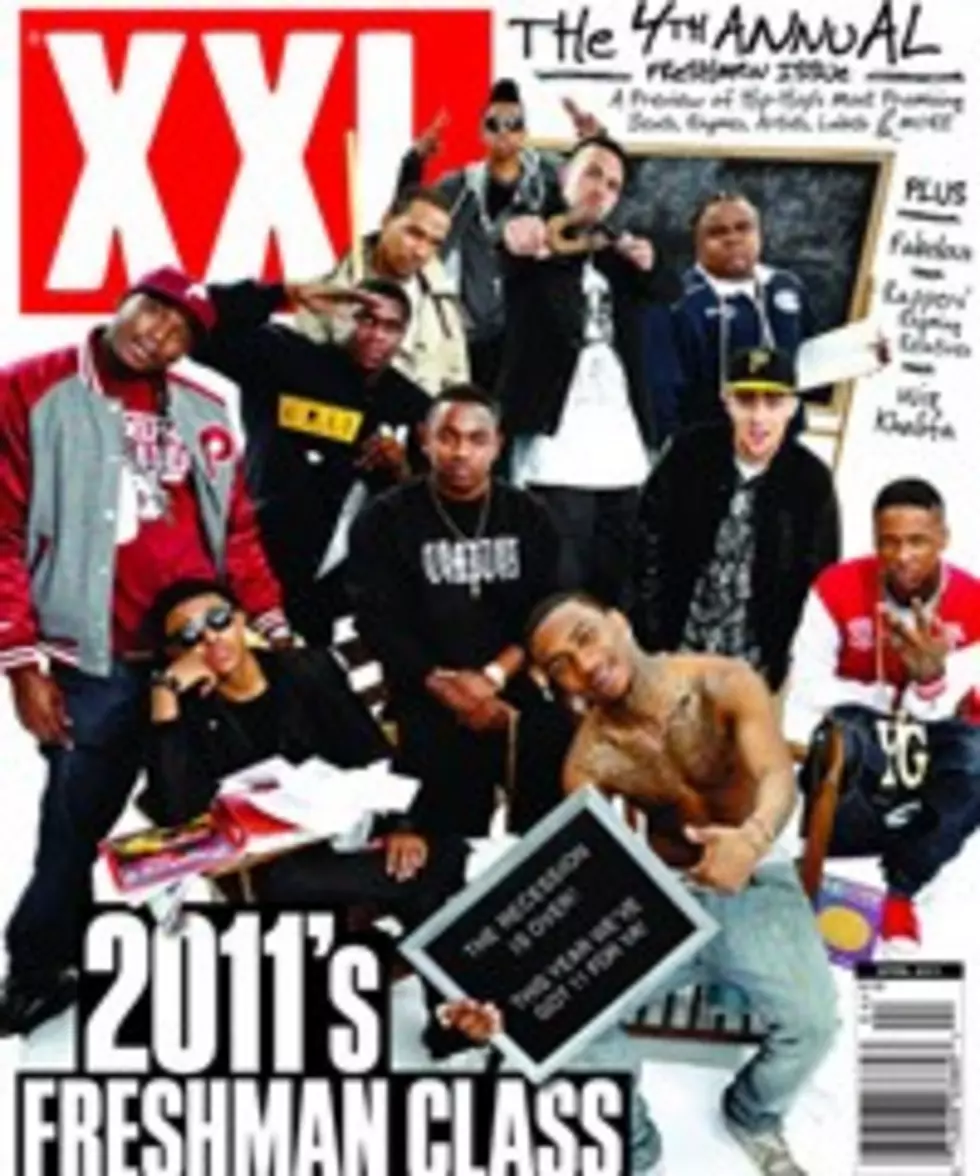 XXL Freshmen 2011 Celebrate Status With Concert, Mixtape
Karen Civil
The 2011 XXL Freshmen Class -- a body anointed by XXL magazine as the game's hottest newcomers -- have had a big 24 hours. After gathering at B.B. Kings Blues Club in New York City Tuesday night (March 22) for a concert, the group of 11 rappers dropped a collaborative mixtape this morning (March 23).
The Hot 97-sponsored showcase last night was a blowout affair as nearly every rapper brought out special guests to make the night that much more memorable. YG tapped the assets of video star Rosa Acosta, while Lil Twist nabbed Birdman and Fred the Godson big-upped New York with a guest spot from Vado -- all features that show where these newer rappers come from and what movements they have joined.
Things got even bigger from there. Diggy Simmons took advantage of his deep connections to tap none other than Rev. Run, while Pusha T and Big Sean joined CyHi da Prynce for a mini G.O.O.D. Music diversion. The night closed out with a rapid-fire punch of Big K.R.I.T., Big Sean and Yelawolf -- three of the biggest rappers to emerge throughout 2010 via buzz off their well-curated mixtapes and high profile guest verses.
Earlier today, with barely any time to recover from last night's festivities, XXL dropped the mixtape with all of this year's artists, including: Kendrick Lamar, Yelawolf, Lil B, Meek Mill, Mac Miller, Lil Twist, Fred the Godson, YG, CyHi the Prynce and Big K.R.I.T. Head over here for a free download of 'XXL's 2011 Freshman Class: The Mixtape' and see what the younger generation has to say about hip-hop.


Watch Big K.R.I.T.'s 'Hometown Hero'