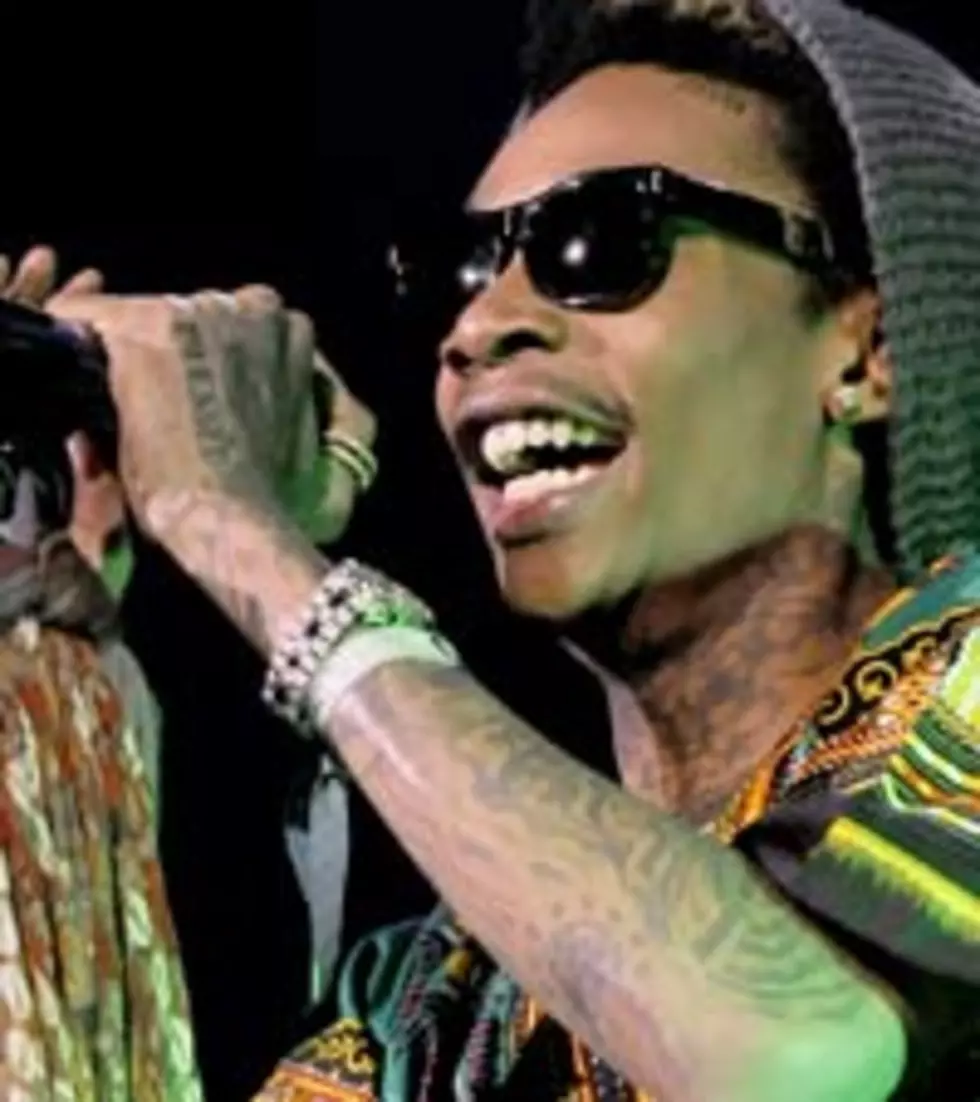 Wiz Khalifa 'Work Hard Play Hard': Rapper Earns Right to Boast on New Song
Getty Images
"The bigger the bill, the harder you ball/ Well, I'm throwin' mine 'cause my money long/ The quicker you're here, the faster you go/ That's why where I come from the only thing we know is...," Wiz rhymes before the chorus of "Work hard, play hard" sounds off over a military march-inspired beat.
"Work Hard Play Hard," produced by Stargate and Benny Blanco, will be performed on the Taylor Gang leader's new tour, Under the Influence of Music. The rap star will grace the stage alongside Mac Miller, Kendrick Lamar, Schoolboy Q and Chevy Woods beginning July 25.
Listen to Wiz Khalifa's "Work Hard Play Hard"
Check out the Under the Influence of Music tour dates below.
July 25: Atlanta, Ga. - Aaron's Amphitheater

July 26: Cincinnati, Ohio - Riverbend Music Center

July 27: Tinley Park, Ill. - First Midwest Bank Amphitheater

July 28: Indianapolis, Indi. - Klipsch Music Center

July 29: Toronto, Ont. - Molson Amphitheater

July 31: Scarborough, Maine - Scarborough Downs

Aug. 1: Boston, Mass. - Comcast Center

Aug. 2: Wantagh, N.Y. - Jones Beach Amphitheater

Aug. 3: Camden, N.J. - Susquehanna Center

Aug. 4: Pittsburgh, Penn. - First Niagra Pavilion

Aug. 5: Detroit, Mich. - DTE Energy Music Theater


Watch "Wiz Khalifa and Mac Miller Announce Joint Tour"
#fivemin-widget-blogsmith-image-147405{display:none;} .cke_show_borders #fivemin-widget-blogsmith-image-147405, #postcontentcontainer #fivemin-widget-blogsmith-image-147405{width:476px;height:357px;display:block;}
try{document.getElementById("fivemin-widget-blogsmith-image-147405").style.display="none";}catch(e){}