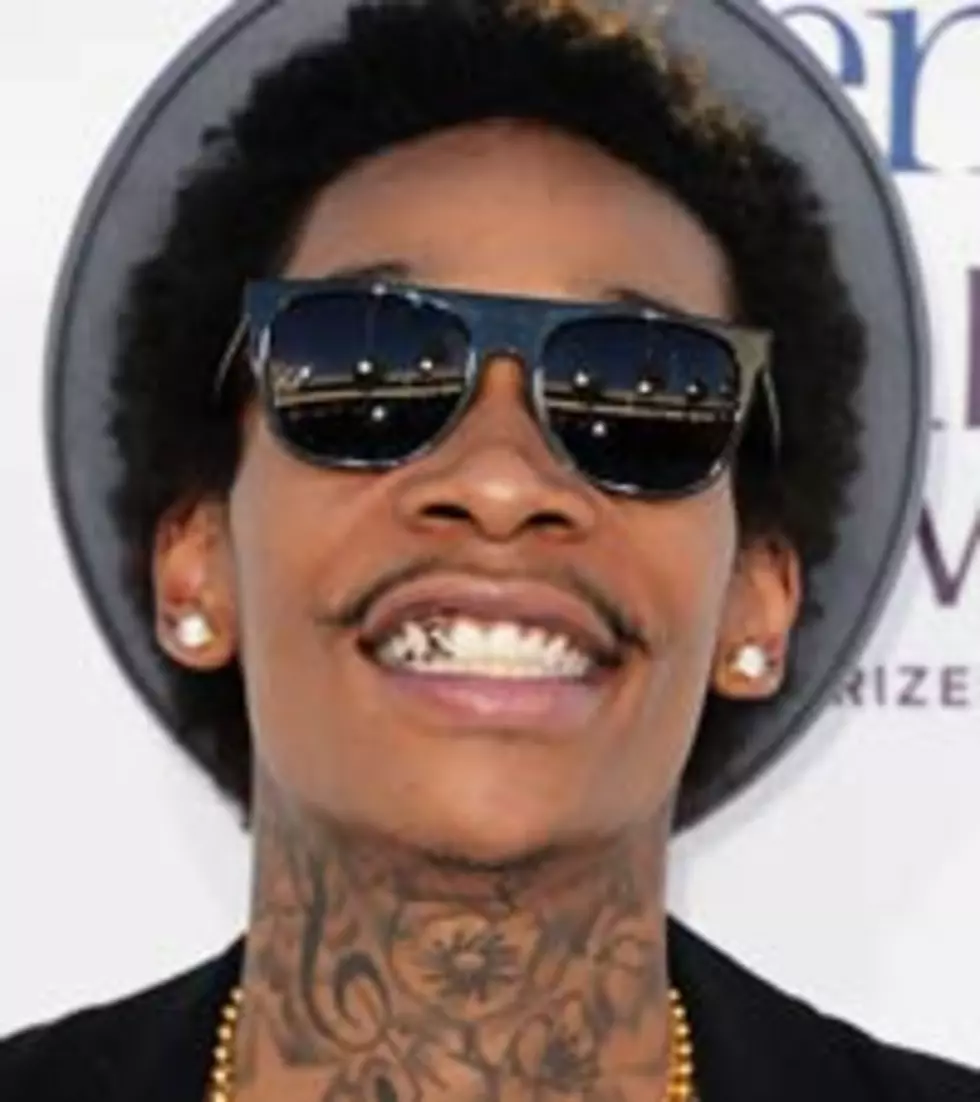 Wiz Khalifa 'Work Hard Play Hard' Video: Rapper Rages in a Bar, Celebrates Daily Grind
Getty Images for ABC
In the clip, Wiz, dressed in his modern-day hippie attire of a leather jacket and bandana under his hat, walks around town, giving a glimpse into the lives of the residents that live there. A ballerina, a construction worker and an athlete are showcased in their respective elements, striving to live their dreams.
Like with any long day at work, there's always the light at the end of the tunnel with a happy hour, which the Atlantic Records signee takes much joy in participating in along with his entourage. The bartender serves up drinks, the rapper and his crew are doused in a liquid we hope is water and a raging good time seems to be had by all.
"Work Hard Play Hard" is featured on Wiz Khalifa's sophomore album, O.N.I.F.C., due Aug. 28.

Watch Wiz Khalifa's "Work Hard Play Hard" Video
%VIRTUAL-MultiGallery-154727|149066|144619%