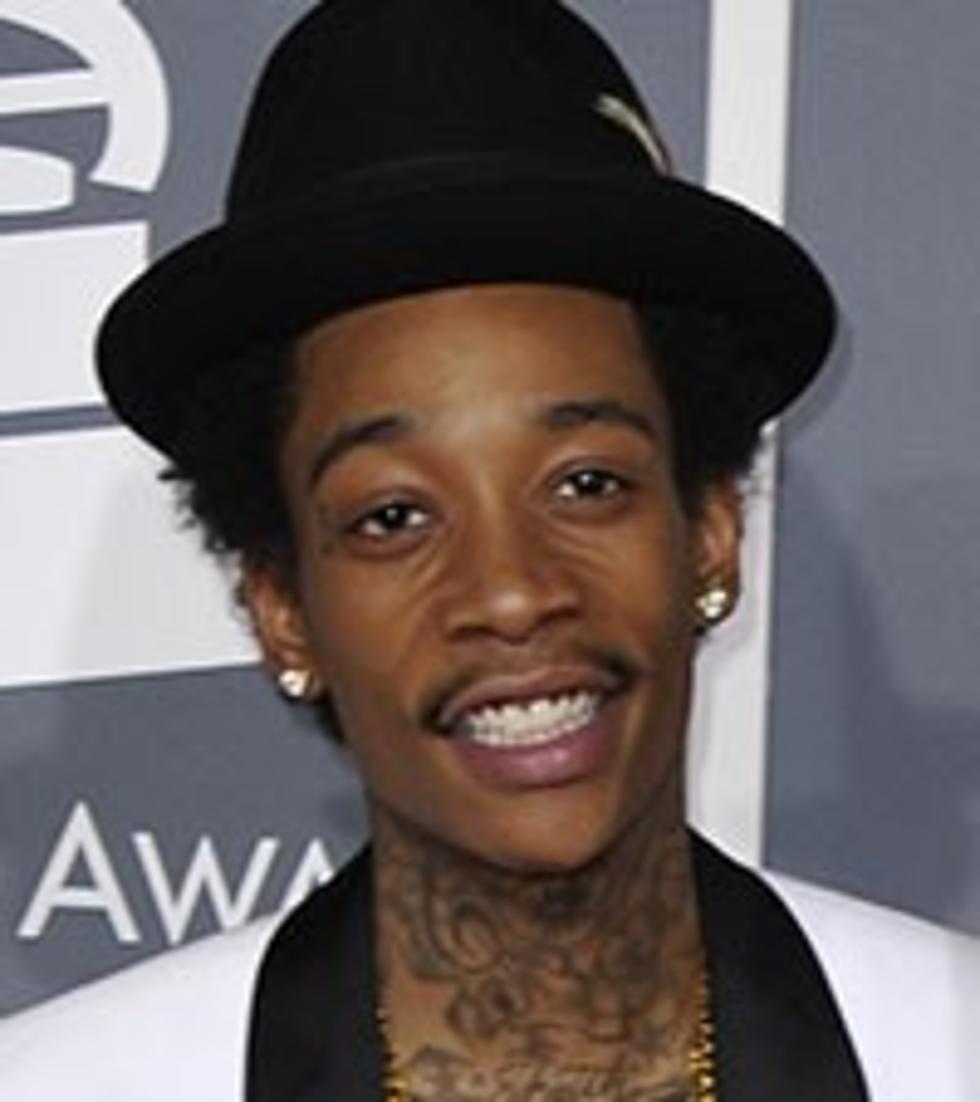 Wiz Khalifa: Plane Makes Emergency Landing in Westchester, New York
Joe Klamar, Getty Images
Wiz Khalifa was on a plane that had to make an emergency landing in Westchester, New York yesterday afternoon (Nov. 27), after the pilot noticed problems with the landing gear.
Newsday reports that the flight originally left from La Guardia and made the unscheduled landing at the Westchester airport as a precaution.
The "Black and Yellow" rapper and his crew were among the 50 passengers onboard the U.S. Express Airways flight that was headed to Pittsburgh.
Anthony Tamborino, a member of Khalifa's "Taylor Gang" who goes by the name Berner onstage, said the experience was unsettling.
"We had superstars on the plane and we didn't know what was going on, for real," Tamborino told News 12. After the plane crew told the passengers they would be circling Westchester County Airport to burn fuel Tamborino admits that it was unsettling.
"[It] was a little scary because we didn't quite know what that meant," he said. After landing safely in Westchester, Khalifa and his crew chartered a private jet to take them back to Pittsburgh, the rapper's hometown. He is performing a show tonight in Morgantown, VA at the WVU Coliseum.
Watch Wiz Khalifa "The Bluff" Video Featuring Cam'ron
See Photos of Wiz Khalifa, French Montana Perform for Heineken Red Star Access