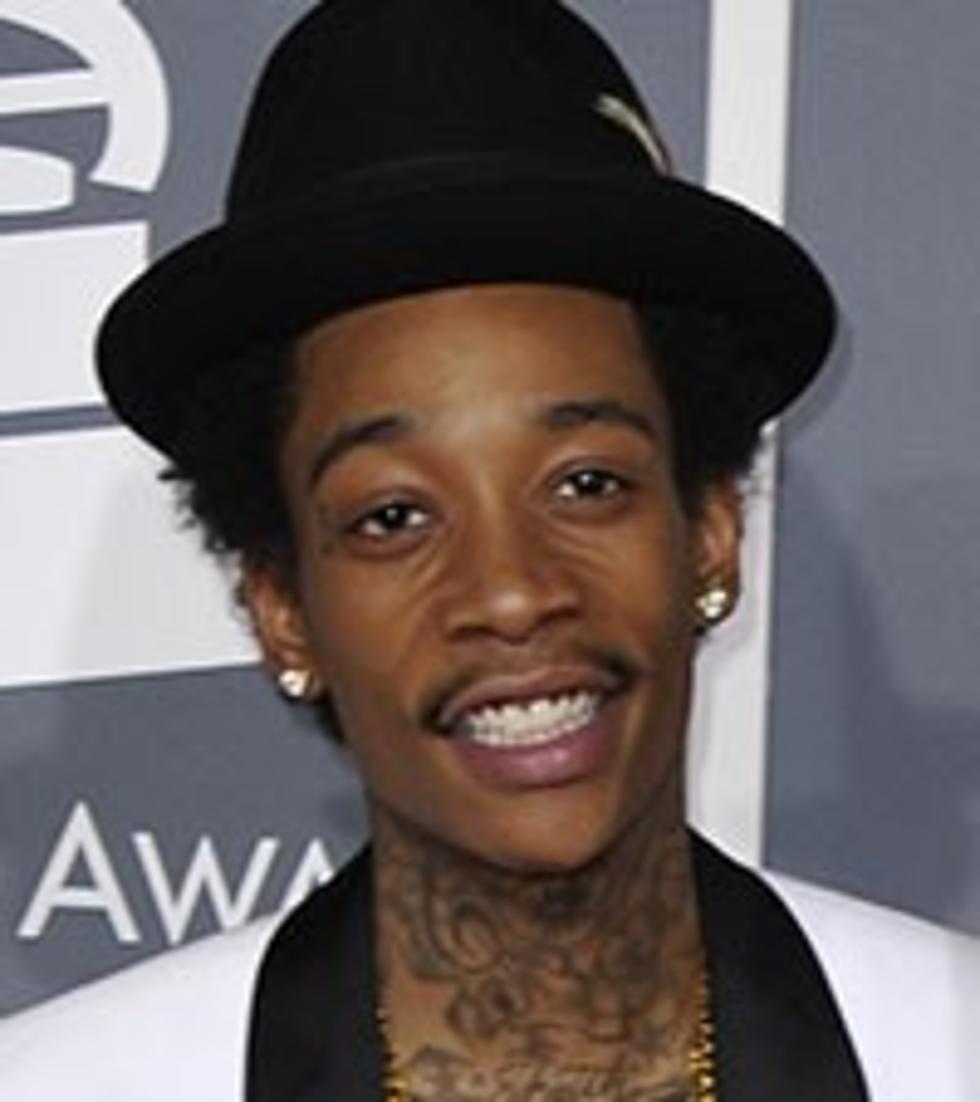 Wiz Khalifa 'O.N.I.F.C.': Rapers Discusses Music, Marriage & Fatherhood
Joe Klamar, Getty Images
ATLANTA (AP) - Rapper Wiz Khalifa says preparation for becoming a first-time father and husband has helped put him in a more mature musical state of mind.
But that doesn't mean Khalifa will refrain from his weed-smoking, rock star-like ways.
"I'm at a different point in my life," said Khalifa, whose sophomore album, "O.N.I.F.C.," debuted at No. 2 on Billboard's 200 albums chart this week with 141,000 copies sold, according to Nielsen Scan.
"I just want to say things a little bit differently and express myself on another level on the album," he continued. "I have new responsibilities, but I'm always going to smoke weed and enjoy myself. My son is going to love me for the same reasons others do. I'm not just going to turn into some old fart."
For the 25-year-old Khalifa, life is just getting started. He and his fiancee, Amber Rose who is in the third trimester of her pregnancy, are expected to get married at a courthouse in a few weeks.
Khalifa said he and Rose - an ex-girlfriend of Kanye West - want to marry before the birth of their son. He said they will hold a traditional wedding ceremony later with family and friends.
"There's a lot of excitement going on," the Pittsburg-based rapper said. "I just worked my (butt) off and tried to be better every day. I've just tried to move forward naturally."
Rose, a model and rapper, appears on Khalifa's new album. It also features Pharrell, 2 Chainz and the Weeknd, who appears on the current single "Remember You." The first single, "Work Hard, Play Hard," is a platinum Top 20 hit.
While the album is finally out, Khalifa and his record label, Atlantic Records, initially struggled over the creative process for "O.N.I.F.C.," which stands for "Only N-word in First Class."
He said his label wanted him to focus on producing big hits, similar to his omnipresent jam "Black and Yellow," which skyrocketed to the top of charts and helped previous album, "Rolling Papers," sell nearly 200,000 copies in the first week last year and eventually reach gold status.
Khalifa felt otherwise, saying there was a lack of communication between himself and label executives.
"I had less freedom to be creative, but it's all about communication," he said. "Business-wise, people want to compare. That's the main thing you have to get over. "
Khalifa calls the experience a test.
"You're either going to let it destroy you, be bigger than you or you be bigger than it," he said.
"You have to go through conflict and disagreement. You can't shut down. You have to really be about your business, your money. If you quit, the label is not. They're going to keep going and make money. You do, too."
Copyright 2012 The Associated Press. The information contained in the AP news report may not be published, broadcast, rewritten or otherwise distributed without the prior written authority of The Associated Press. Active hyperlinks have been inserted by AOL.
Watch Wiz Khalifa "The Bluff" Video Featuring Cam'ron
See Photos of Wiz Khalifa, French Montana Perform for Heineken Red Star Access