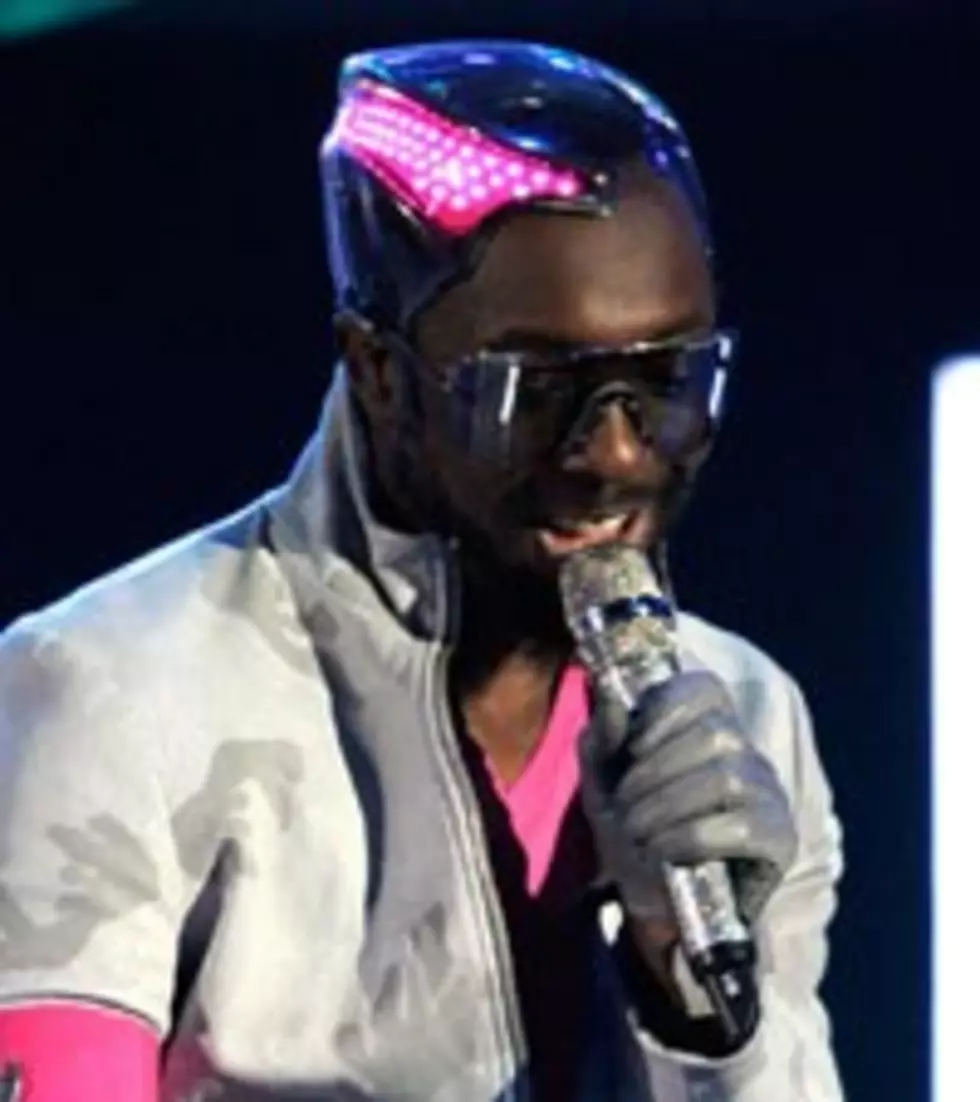 Will.i.am Uses Phone to Remember Lyrics During Show
Getty Images for ABC
Breezing through recent hits like 'Just Can't Get Enough' and 'The Time (Dirty Bit)' from their 2010 album 'The Beginning,' the Peas' taping on French television show Taratata, which aired Tuesday (June 6), went without a hitch -- until they launched into their newest single.
Rocking a mash-up of Belgian rapper Stromae's euro-hit 'Alors On Danse,' and 'Don't Stop the Party,' will.i.am appeared to have forgotten his own lyrics, as he blatantly read his first verse -- in which he incidentally rhymes "lyrical" with "digital" -- from a PDA.
The rest of the group did not need to rely on their phones for their part of the upbeat, synth-dance number, and appeared unsurprised by will.i.am's apparent gaffe. Though a video for the song was released in May, 'Don't Stop the Party' has been out for almost a year, and is hardly new material for the Peas' rapper-producer, who explained in their earlier interview that he usually performs with the help of a teleprompter.
The Black Eyed Peas were to headline a free benefit concert Thursday (June 9), with MC Hammer, LL Cool J, Carole King and Taylor Swift in New York City's Central Park but canceled the event due to poor weather conditions, which included a downpour of rain.
Watch will.i.am Use a Phone to Remember His Lyrics to 'Don't Stop the Party'
Follow @theboombox on Twitter | Like the BoomBox on Facebook
Download Black Eyed Peas Songs | Buy Black Eyed Peas Albums
Use a