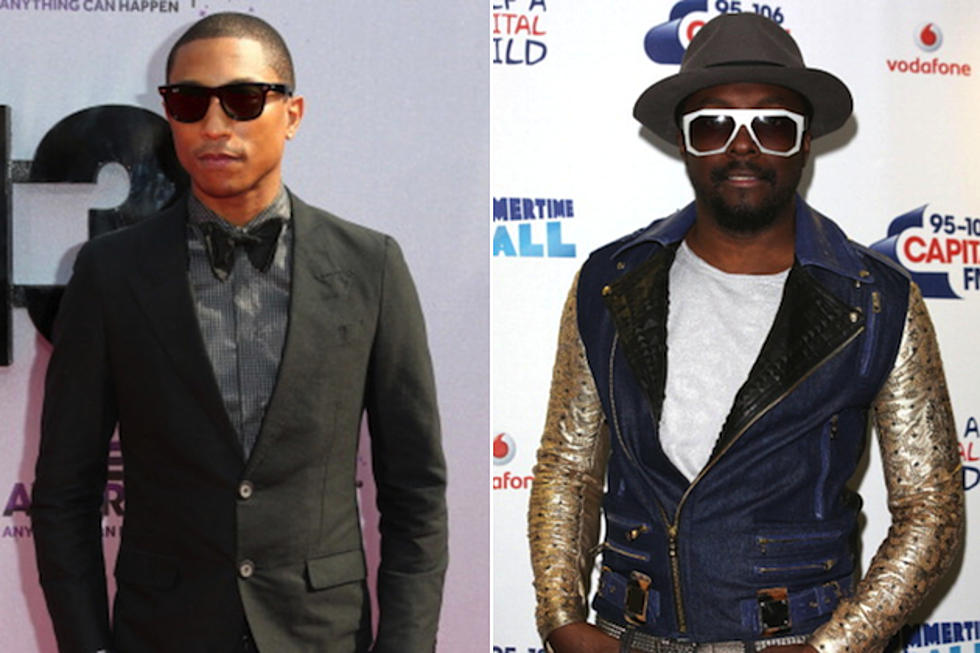 Pharrell Williams and Will.i.am Settle Trademark Lawsuit
Frederick M. Brown / Tim P. Whitby, Getty Images
Hitmakers Pharrell Williams and Will.i.am have ended their ongoing legal battle over the term "I AM." The Black Eyed Peas frontman sued Skateboard P claiming that the producer's media brand I am Other is infringing on his I.Am.Symbolic company.
According to the Hollywood Reporter, the pair are now drafting a settlement agreement with hopes of ending their legal tug-of-war. Terms of the settlement deal weren't disclosed and attorneys for both parties had no comment on the matter.
Last year, Williams thought the lawsuit was ridiculous and was willing to work out an agreement with the 'Scream & Shout' producer.
"I am disappointed that Will, a fellow artist, would file a case against me," said Pharrell. "I am someone who likes to talk things out and, in fact, I attempted to do just that on many occasions. I am surprised in how this is being handled and I am confident that Will's trademark claims will ultimately be found to be as meritless and ridiculous as I do."