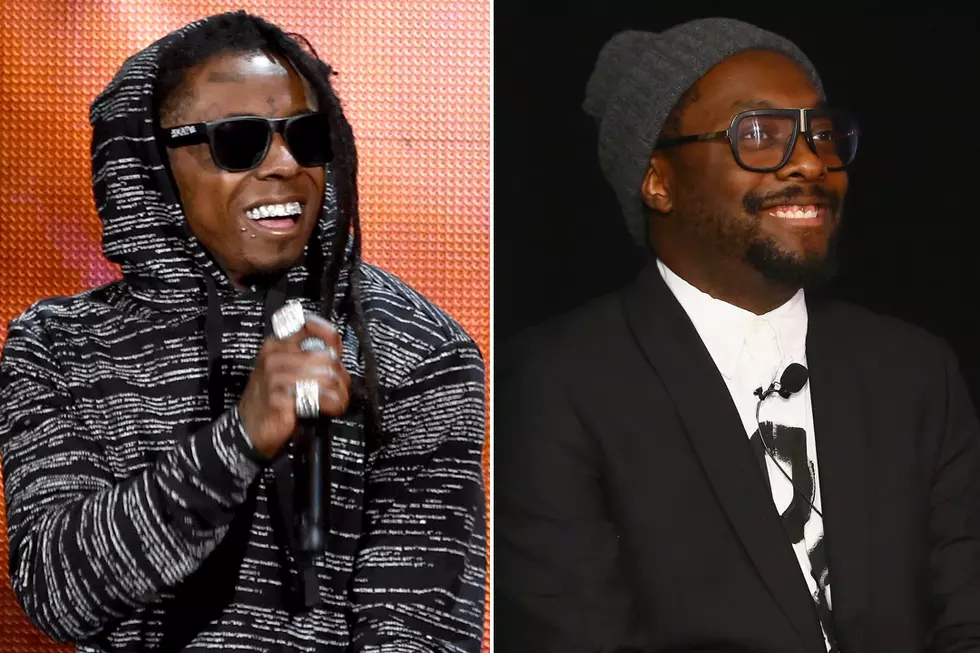 People Share Their Sexual Experiences with Lil Wayne, Will.i.am and Wu-Tang Clan
Kevin Winter / Astrid Stawiarz, Getty Images
Whether it's sex-filled lyrics or reality shows like Love & Hip Hop, rappers have gained quite the reputation for sleeping around. But what really happens between the sheets when it comes to some of your favorite rhymers?
A reddit user recently posted a thread asking women about their sexual experiences with rock stars. Not only did the user want to know the names of the artists, but they also wanted to know if the sex was good or bad. Soon the anecdotes about entertainers from just about every genre as well as a few famous athletes (ahem, Derek Jeter) started rolling in. Now there are over 8,000 comments featuring very private information about some of the acts you love.
Looking through the top 500, there were a few rappers that popped up. First, there's Lil Wayne. One commenter wrote about an ex-girlfriend's roommate who hooked up with Tunechi after a show in Washington, D.C. The good part, Weezy felt generous after their time in bed.
"One of my ex girlfriends roommates slept with Lil Wayne back in college after a show in D.C. When he had finished, he threw a hundred dollar bill at her and kicked her off the tour bus," the reddit contributor said.
Wu-Tang Clan have also had their share of fun with the ladies. However, the last time we checked there was no white member in the group. But according to one story, there apparently was. The commenter wrote:
I went to see Wu-Tang clan at the Show box in Seattle around 2010 with some friends and one of them, let's call her Stacy, disappeared toward the end of the show. We were hesitant to leave without her but she texted saying she was hooking up with someone in Wu-Tang and she'd talk to us tomorrow.

The next day she called and said she got "d--ked down", but then asked me what the white guy in Wu-Tang's name was.. I got a good laugh off of that one.
And finally, there's will.i.am. While people know more about who he's working with than who's in his bed, one individual said that the Black Eyed Peas member actually gets a lot of action.
"Friend of mine slept with Will I Am from the blackeyed peas. She wouldn't shut up about it for months," the commenter wrote. "I was reading a rolling stone interview with the group and the interviewer asked something like "I heard you were at the sundance film festival this year, what did you guys do while you were there?"
the response was comical: "Bought several boxes of condoms and used every single one."
we stopped hearing about her trophy sex after that.
To all those with the assumptions that will is gay... this was back in 2002. so, maybe times have changed?
At least we know Will practices the "no glove, no love" rule. See more stories about groupies and their bedroom antics with artists here.
Lil Wayne's Love Life Explored Through His History With 11 Women