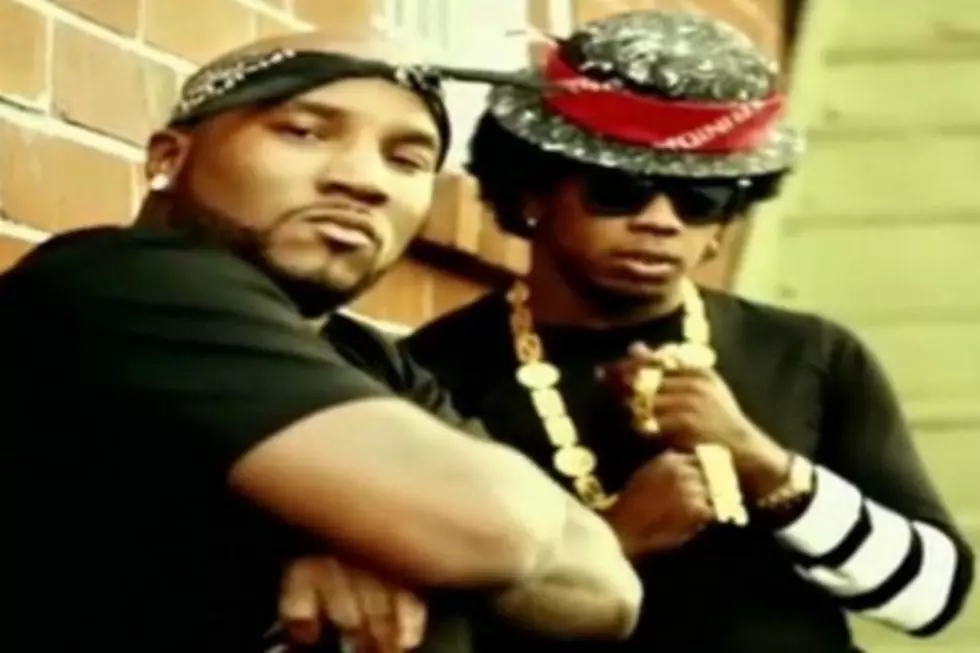 VIDEO: Trinidad James "All Gold Everything (Remix)" Feat. T.I., Young Jeezy and 2 Chainz
Youtube
Trinidad James is still riding high on the success of "All Gold Everything," his hipster-trap anthem which netted the young spitter a deal with Def Jam.
Now he's unveiled the visuals for the song's remix, featuring T.I., Young Jeezy and 2 Chainz. Oddly, James doesn't even rap on the remix. Weird.
One of the cool things about James was that he seemed to represent the newer generation of artists coming out of Atlanta. And while he's got the platform to do that, videos like this seem to indicate that he's just becoming another 'industry' guy.
That's not to say that Jeezy, T.I. or 2 Chainz aren't dope. In fact, they're pretty freaking awesome (peep Jeezy killing it with James' original flow here on the remix). But even the fact that James isn't rapping on this remix, it almost seems like he's just lending these other guys his young boy aura. On the flip side, they're cosigning him.
"I did everything A-Town just to show people that I love where I come from. I still do," James told MTV News on the video set in Atlanta, "That's why I had to start off the year right, why not do the remix with ATL legends?"
We get what the intent is. Just not so sure we agree with it. But maybe we don't know what we're talking about. What do you think about it?
Watch Trinidad James "All Gold Everything (Remix)" Feat. T.I., Young Jeezy and 2 Chainz Video