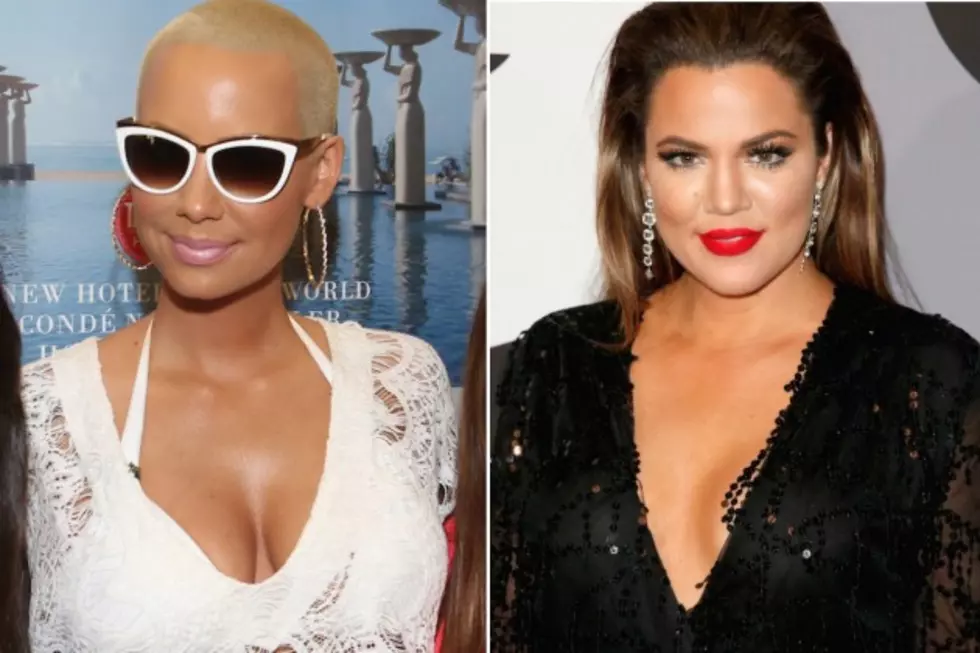 Twitter Reacts to Amber Rose and Khloe Kardashian Beef
Alison Buck / Joe Scarnici, Getty Images
Things have been heating up in the social media world this week thanks to Amber Rose and Khloe Kardashian, who have been throwing jabs back and forth at each other.
The rift started Monday (Feb. 16) when Amber commented on the alleged relationship between rapper Tyga and Khloe's little sister, Kylie Jenner, during an interview on Power 105.1's The Breakfast Club. She poked fun at Kylie's age (she's 17), saying that she should "be in bed by 7PM." Khloe didn't take too kindly to Amber's critique of her younger sibling, defending her and bringing up the fact that Amber has admitted to stripping at the age of 15 in past interviews.
Khloe's tweets led to a few scathing thoughts from Rose on Twitter. She referred to the Kardashian/Jenner clan as "plastic ass hoe's" that bully people by using their media connections.
The battle sent Twitter into a frenzy, with everyone giving their own take on the situation and many siding with Amber and deciding to throw Khloe under the bus with an endless stream of tweets, gifs and memes that flooded timelines and have yet to slow down.
https://twitter.com/WorIdStarJokes/status/567481771793870849 https://twitter.com/DJHeatDC/status/567517720670113792