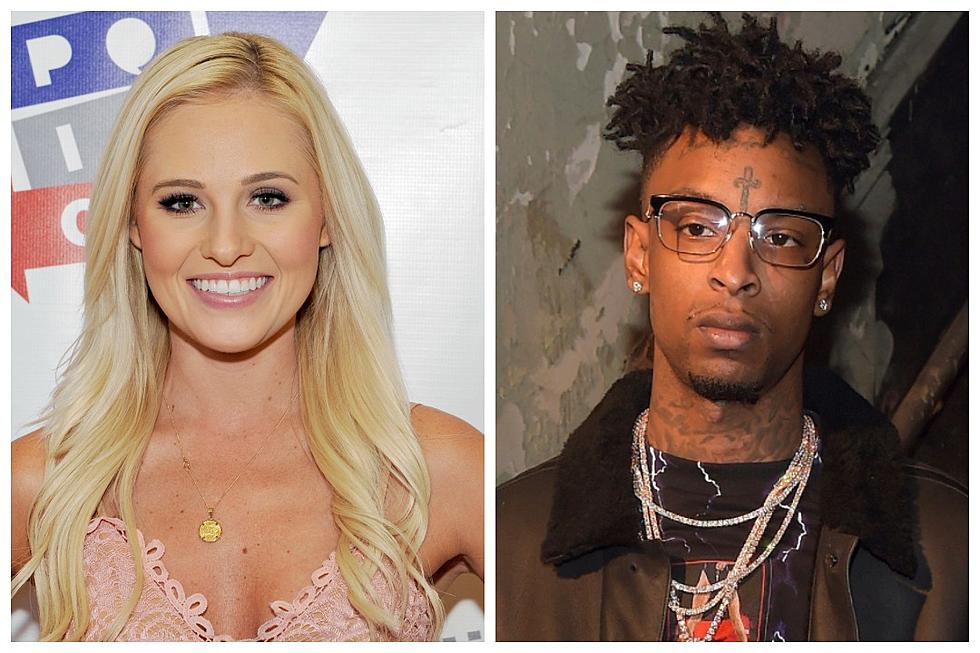 Tomi Lahren Raps Along to 21 Savage on Instagram, Sparks Twitter Debate
John Sciulli /Jason Kempin, Getty Images
Conservative political commentator Tomi Lahren is at the center of debate again—this time for rapping along to 21 Savage's song, "Bank Account" on Instagram.
Apparently, some folks were super surprised that she likes rap music, and were so smitten by her lip-syncing skills, they headed toTwitter to share their overwhelming joy with everybody.
Of course, this appropriately drew criticism from folks who realize that rapping along to a hip-hop song doesn't absolve anyone from being racist. Lahren has continually drawn criticism for her bigoted rhetoric—and has had continual run-ins with the black music community over the past couple of years.
For example, she attacked Beyonce's pro-black "Formation" performance at the Super Bowl.
"This isn't about equality, it is about ramrodding an aggressive agenda down our throats and using fame and entertainment value to do so," Lahren said at the time. "Talk about protecting Black neighborhoods. Start at home."
At any rate, the Twitter debates rages on about whether or not it's appropriate to forgive Lahren's stance on issues of police terrorism and inflammatory commentary because she likes 21 Savage's song.
You can check out the Twitter conversation below.
Worst to Best: Every 2Pac Album Ranked