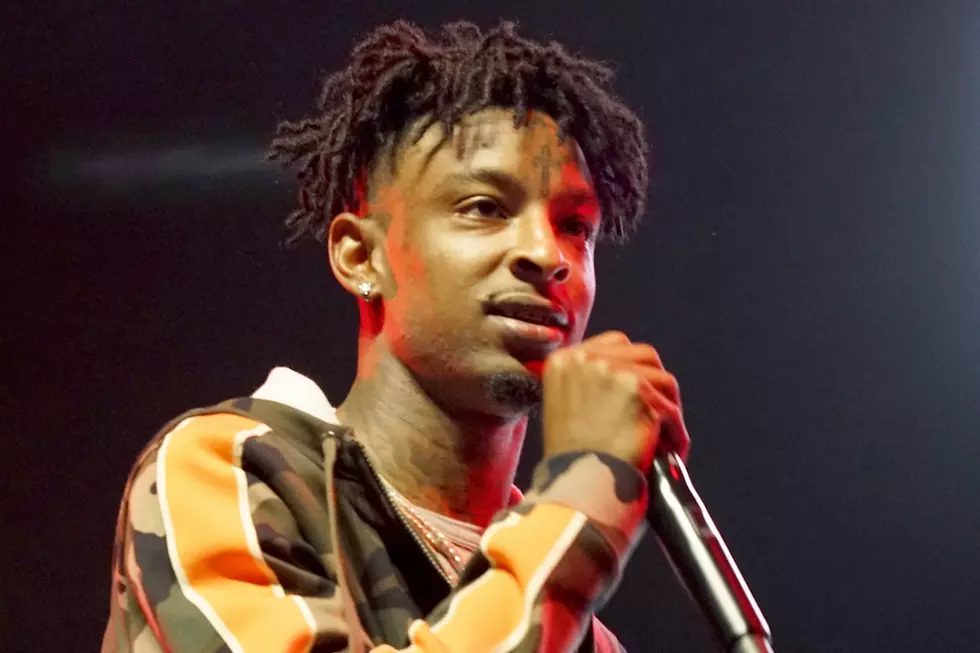 21 Savage Says 'Miss Me With All That Greatest Rapper S— I Wanna Be the Richest'
Bennett Raglin, Getty Images
Rap fans are constantly debating on who are among the greatest lyricists of today's rap generation. Of course, there are several names that come to mind like Kendrick Lamar, Chance the Rapper, Drake and many others. However, one rapper has made it clear that he's not here for your "best rapper alive" lists.
On Wednesday (April 11), 21 Savage went on his Twitter page to inform his followers that he's about his money and not looking for recognition on any rap lists.
"[I] didn't come here to compete I came to eat. Miss me with all that greatest rapper shit I wanna be the richest leave me alone I'm in my own world," he tweeted.
It's unclear why 21 Savage posted this PSA, but maybe he saw some chatter on social media in regards to who is the best rapper out right now.
Granted, 21 Savage is not known for being a "lyrical" emcee, but he does have several songs on radio including, Cardi B's "Bartier Cardi," Post Malone's "Rockstar" and his own hit single, "Bank Account."
So 21 Savage may not be the "greatest" rapper alive, but he's certainly the "hottest" rapper in the rap game right now.
Speaking of money, 21 Savage recently teamed up with the non-profit organization Get Schooled to launch an initiative to get young people to understand finance. As part of the campaign, 21 underprivileged kids will receive $1,000 each and will learn how to invest their money. For more information, head over to NBC.com.
25 Rappers Who Have Been Shot