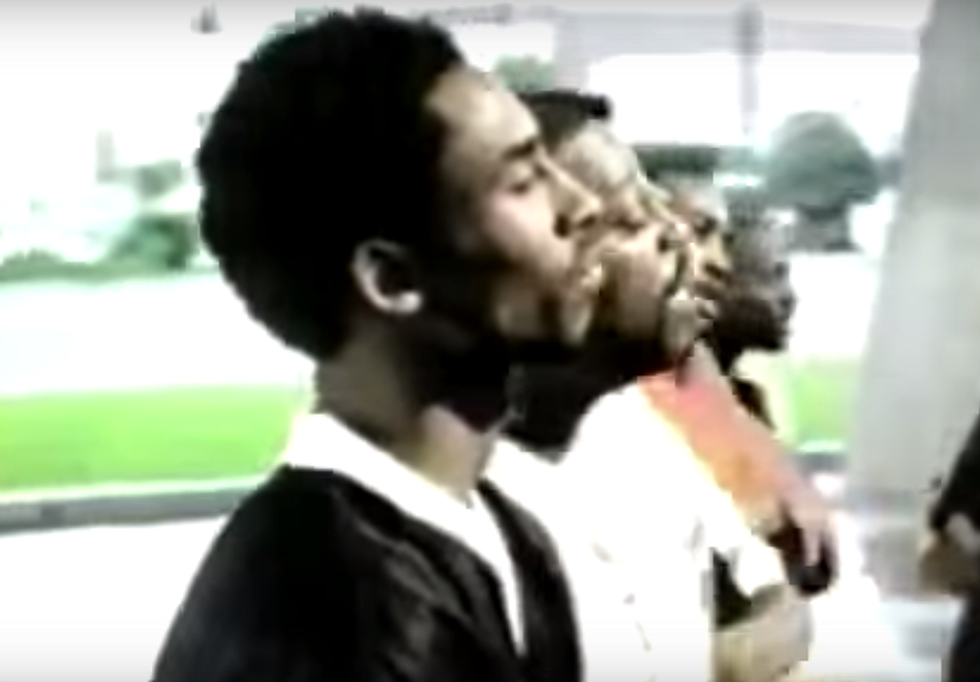 Tim Duncan, Kobe Bryant, Missy Elliott and 'Wild Style' in This Throwback Sprite Commercial [WATCH]
YouTube
With Tim Duncan announcing his retirement, there's likely to be a wave of celebrations and tributes for the longtime San Antonio Spurs star. But we wanted to dig up a classic clip that a lot of NBA fans may have forgotten.
It's a dope-as-hell commercial from 1997 that features a young Duncan as well as Kobe Bryant, re-enacting the famous basketball court standoff scene from the classic early hip-hop film Wild Style. In the original movie, two crews (The Cold Crush Brothers and the Fantastic Five), verbally spar on the court prior to playing a game while fans gather and watch.
In the Sprite clip, its Kobe and Duncan who are leading the crews--which features members from the actual rap groups themselves (peep Grandmaster Caz next to Kobe), and Missy Elliott narrates as the two young NBA stars start playing a little one-on-one in the background.
Check out the video above this story! Salute to Tim Duncan! And peep the original scene from Wild Style in the vid below.
Cold Crush Bros Vs. The Fantastic Five (Wild Style)
Rolling Stone's 20 Coolest Hip-Hop Covers