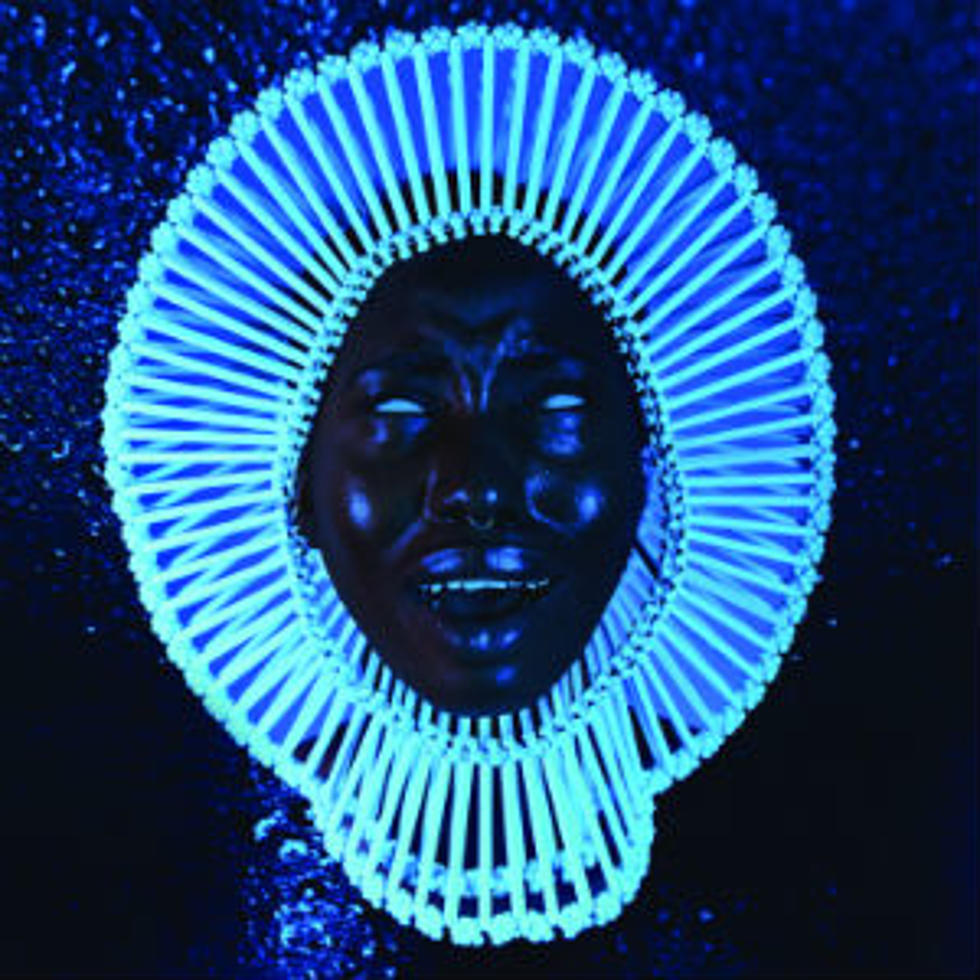 The Top 5 Songs From Childish Gambino's 'Awaken, My Love!'
Glassnote Records
Childish Gambino shares his musically eclectic soul for the first time in three years with the release of his third studio album, "Awaken, My Love!".
Gambino reintroduces a new generation to the 1970s P-Funk of George Clinton and Parliament-Funkadelic, for "an exercise in just feeling and tone," as the man born Donald Glover says about the sound and feel of his latest project. The 11-track album addresses love, family, politics and a host of other ideas; and Gambino introduced pieces of the album to nearly 10,000 fans in the Mojave Desert (at a party he dubbed "Pharos") over Labor Day Weekend.
"Awaken, My Love!" even left Questlove speechless and unable to form a "hyperbolic sentence" to express his sentiment for this project.
Childish Gambino is deeper than rap.
Listen our top five picks from "Awaken, My Love!", and transform your life.
1

With a sluggish riff and groove that recalls Funkadelic guitar hero Eddie Hazel, this standout features a two-minute instrumental followed by a simple chorus: "Let me into your heart." Reminiscent of Hazel's cover of "I Want You (She's So Heavy)," Gambino wails: "They wanna see us falling apart/You know that I love you, so let me into your heart."

2

"All I see is zombies, walking all around us/You can hear them coming (to take your mind)/You can hear them breathing, breathing down your spine/All I see is zombies, hear the screaming out/They can smell your money, and they want your soul."

A warning to beware of those around you at all times, Gambino delivers a national anthem for all the gold diggers (which are not just women in this case) and soul suckers that exist throughout the world, in all walks of life.

3

As the second single from Donald Glover's third album, "Redbone" set the tone for "Awaken, My Love!" with its melody, cribbed from Bootsy Collins' "I'd Rather Be With You."

Gambino urgently advises to "stay woke" 'cause "n---s creepin'." The single is about going after what you want, but doing it with both eyes open because people will "catch you sleepin'."

4

"Terrified" brings the fear of falling in love to life as Childish Gambino repeatedly bellows, "You know that you're the one, you're just terrified."

Gambino asks the one he loves not to run (because he doesn't eat fast food.) "Please don't find me rude, but I don't eat fast food - so don't run." Melodious and relatable, the song ends with a female voice humming "You can't hide from me."

5

"Stand Tall" is virtually the only song that features Gambino's vocals with no major electronic alteration.

Though different in message, Glover ends the album the same way he starts it: with a near seven-minute tempo-changing song that promotes love and strength - both sonically and lyrically. Ultimately an ode to those who have lost their lives - or come close - at the hands of police brutality, Gambino bares his heart for his community.

"These broken souls are all I see/Fists have fallen to our side/We may cry alone, I feel we know where all of this is headed/But my mama said/Keep all your dreams, keep standing tall/If you are strong, you cannot fall."