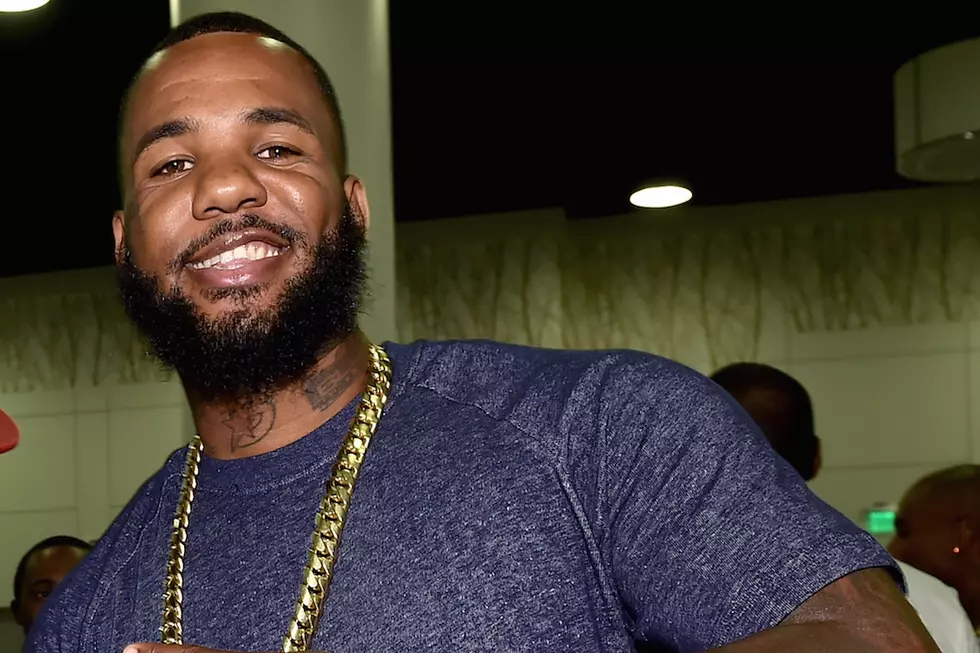 The Game Loses $10 Million Sexual Assault Lawsuit, Rapper Responds
Alberto E. Rodriguez, Getty Images
The Game took a major L this week as he reportedly lost a sex assault case because he never showed up for the case. A judge has now ordered the Compton rhymer to pay the alleged victim $10 million.
For those who don't know, Priscilla Rainey slapped the Game with a $10 million lawsuit claiming that the rapper sexually assaulted her while being contestant on his VH1 reality show, She Got Game. She claims that Game went so far as to put his hands inside her dress and rubbed her "bare vagina and buttocks."
"My client was damaged by the sexual assault," Rainey's attorney Adam Horowitz told Bossip. "She's been in therapy. Now, she's anxious to tell her story."
A judge ruled in Rainey's favor, and found the Game liable by default because he never he responded to the victim's lawsuit.
However, the Game did respond on his Instagram account. The "How We Do" rapper made it clear that Rainey will never receive a dime from him in this case. In partial he wrote:
"Let's get one thing very CLEAR: that thirsty Gatorade mascot of a transvestite WILL NEVER see $10,000,000 or anything close 2 a penny of my money," he wrote. "People think because they read a headline in BOLD PRINT it's true. She won a judgment of 10 million $'s & that means that a judge because I'm overseas has given this chicken a chance 2 MAYBE be able to afford a lifetime supply of lace front hair glue if my lawyers don't respond to this suit by the 26th of this month which they will do tomorrow am."

"Soon as I'm home, me & my lawyers will EAT THIS CASE like a box of Minion Twinkies on sale at Walmart ! @VH1 has a seperate suit filed against them by this Thot Bot that they will also win because #1 this BIYATCH (Snoop's voice) is a liar," he added. "She has a history of theft, fraud, prostitution arrests & a lot of other "Tranny Panty" activity in her past that makes this false claim irrelevant. Don't be fooled by these accusations or the dollar amount in the headlines cause I put that on my favorite aunties poodle this broad ain't getting s---!"
Well there you have it - slander and all.
We hope that this case ends amicably, but it looks like the Game is coming out swinging and ready to put up a major fight.
Priscilla Rainey's attorney, Adam Horowitz, had no comment on the Game's remarks.
10 Rappers & Singers Who Will Make You Want to Hit the Gym