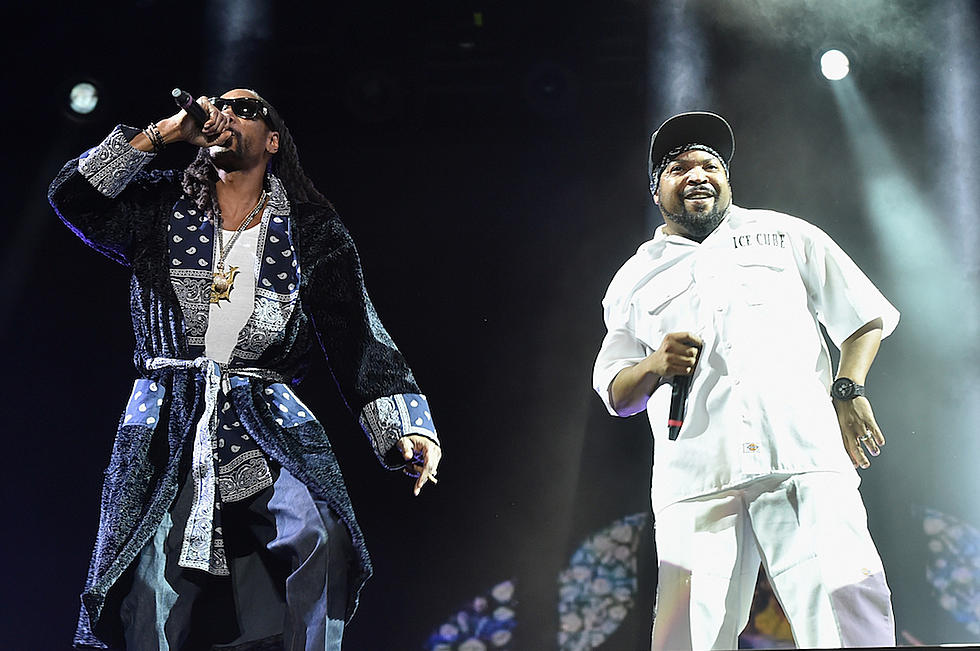 Snoop Dogg, Ice Cube & The Game to Headline Summertime In The LBC
Kevin Winter, Getty Images
We're knee-deep into festival season but there's one line-up that pretty much blows the others out of the water—Summertime in the LBC.
Check out this line up: Ice Cube, Snoop Dogg and The Game as headliners, with Ashanti and Ja Rule on the bill too, as well as The Isley Brothers, Method Man and Redman, E-40 and Too Short, Warren G and The Dove Shack, DJ Quik, Suga Free, The Dramatics, The Manhattans, Evidence, Mack 10, Tha Dogg Pound, Harold Melvin & the Blue Notes (who Snoop loves), Midnight Star and more.
Basically, if you're in Cali this is the place to be, especially if you dig classic hip-hop and R&B. (If you've never seen the Isley Brothers live, you're doing yourself a serious disservice).
Beyond the festival, Ice Cube is definitely going to be busy this summer. Last week, Mike Epps posted a picture of the two of them on the set of Last Friday, which Epps hinted might drop this summer.
As for Snoop, he's steadily expanding his resume. This spring he took it a step further, dropping his first gospel album, Bible of Love, which hit #1 on the charts. The other vets on the bill are staying busy as well. E-40 just dropped a new record with his cousin, veteran Bay Area rapper, B-Legit, aptly titled Connected and Respected. Too Short also returned to the scene earlier this week with a sexy video, "Balance." 
Basically, as aforementioned, Summertime In The LBC is the place to be this summer. The festival takes place on July 7 at The Queen Mary. You can purchase tickets here.