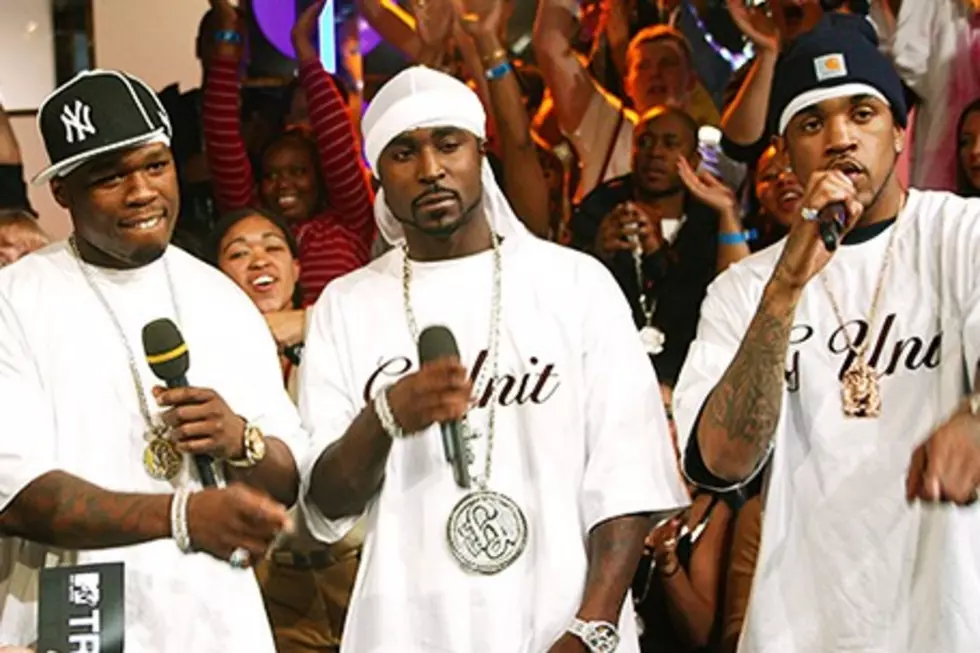 The Game, G-Unit: Rapper Starts Online Petition to Reunite Group
Scott Gries, Getty Images
West-coast rapper The Game, formerly a member of G-Unit, has started an online petition at GUnitReunion.com in an effort to bring the powerhouse hip-hop group back together.
50 Cent and Game have been feuding since 2005, when the former kicked the West Coast MC out of Guerilla Unit for what the leader perceived to be disrespect and being unappreciative of helping him launch his career.
This isn't the first time The Game has reached out to Fif in hopes of a reconciliation, and he's had little success thus far.
Game's manager, Taydoe, seems to think it could happen. But we've got an exclusive interview with 50 Cent coming soon where he explains in detail why it never will. So... uhh... yeah. It's not gonna happen, guys.
Watch The Game and His Team Talk the Future and G-Unit