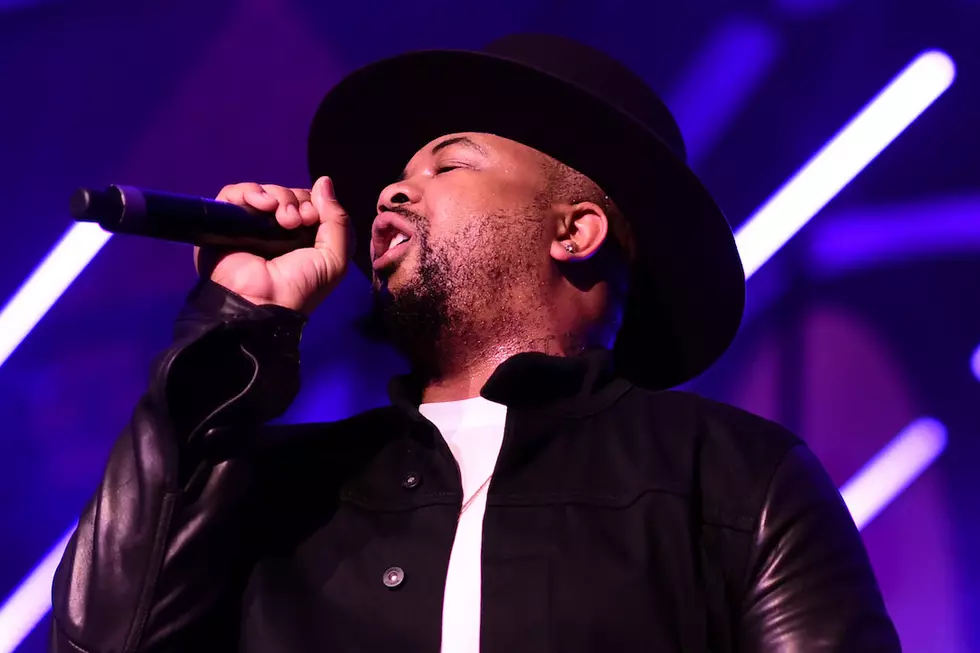 The-Dream Is In Need of Emergency Love on the Guitar-Driven 'Code Blue'
Frazer Harrison, Getty Images
The-Dream is having a medical emergency and needs someone to resuscitate his love on the guitar-charging Trap&B ballad "Code Blue." The pop-centric song is from the soundtrack for the film, Fifty Shades Darker, which is the second big-screen outing adapted by E.L. James's best-selling S&M-inspired novels.
The track features blaring guitars, a booming beat and heavenly synths. On the song, the former Radio Killa yearns for the affection of a former love. "The closer I get to you / The more I feel like cryin' / The farther I get from you / The more I feel like dyin'," he sings, adding, "This is what I get for lovin' you, Code Blue."
If you like The-Dream's song, you might want to check out the Fifty Shades Darker soundtrack, which is currently streaming on YouTube. The collection boasts love ballads from John Legend ("One Woman Man"), Nick Jonas & Nicki Minaj ("Bom Bidi Bom"), Corrine Bailey Rae ("The Scientist"), Sia ("Helium") and more.
Meanwhile, The-Dream is working on a new studio album titled Love Affair.
Watch The-Dream's "Rockin' That Thang" Video