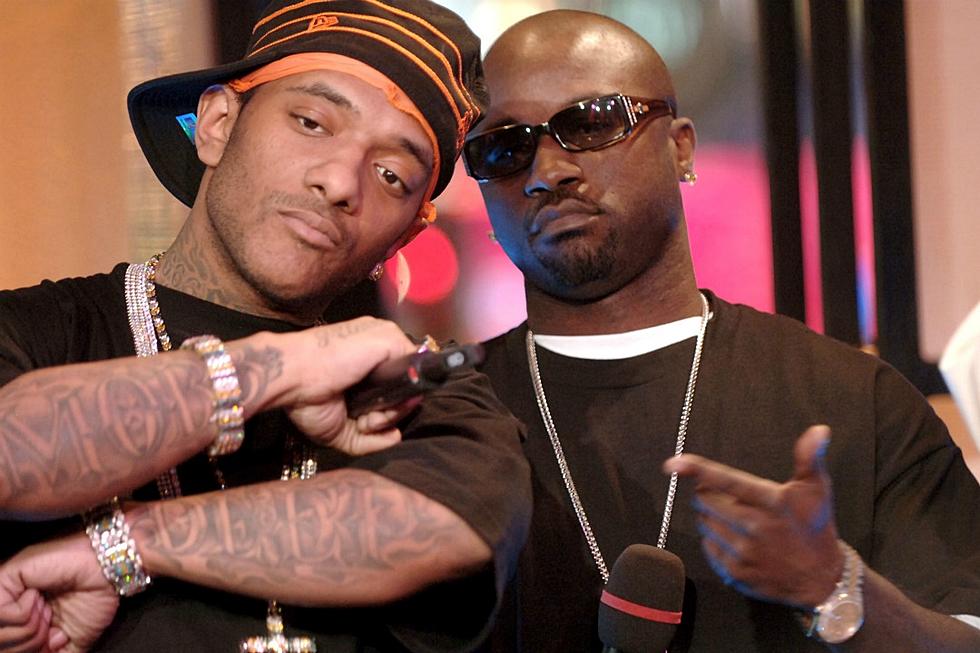 The Alchemist Drops Never-Released Mobb Deep Song 'Try My Hand' [LISTEN]
Bryan Bedder, Gettty Images
The Alchemist just dropped a never released Mobb Deep joint that he produced called "Try My Hand," off of his Good Book Vol. 2 release. Reportedly, the entire project samples gospel records and songs with religious themes.
Of course, the hip-hop community is still reeling from Prodigy's death after he suddenly passed away last month, so the new song will affect different people in different ways.
First, Havoc steps up and proves that he should be getting just as much props for his rhyming ability as he does his production skills.
"Two birds with one stone, I just want to get mine / Don't have me out here wildin' with the chrome," he spits.
But it's P who delivered the most memorable lines that come off as menacing and clever at the same time.
"It'll be a cold day in Kingston when I ain't dope / The Rastas will cut their dreads and worship The Pope," he rhymes.
In other Prodigy news, there's no word on whether the rapper's mural that was put up in Queensbridge and later defaced, will be placed elsewhere. Until we hear more about that, you can listen to the new Mobb Deep song below, as well as The Alchemist's Good Book Vol. 2.
The 25 Greatest Rap Albums of 1996