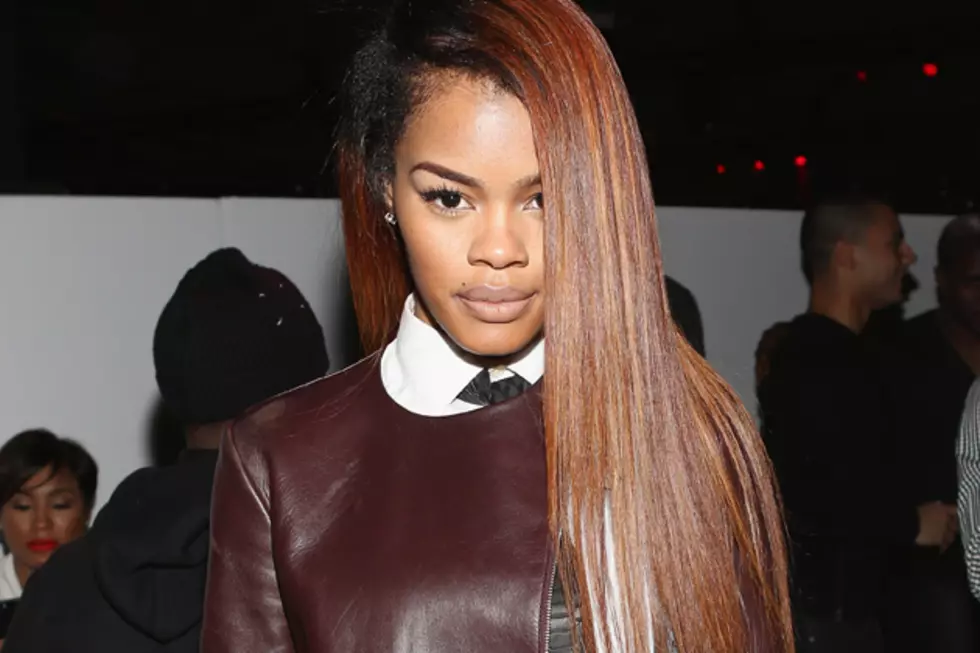 Listen to Teyana Taylor's 'VII' Album, Watch Singer in Sebastian Mikael's 'Made For Me' Video
Robin Marchant, Getty Images
Seven years after signing her first record deal with Pharrell's Star Trak Entertainment, Teyana Taylor's dreams are coming true.
'VII,' the first lady of G.O.O.D Music's debut album, is finally here. The singer, who has a strong following despite ever releasing an album, has teamed up with Spotify to let her fans listen to the full deluxe version for free.
In addition to flexing her vocal chops on her own debut, Teyana is also lending her whispery serenade to Sebastian Mikael's latest single 'Made For Me.' The pair dropped visuals for the romantic love song on Monday (Nov. 4). Shot in the desert of Palmdale, Calif., the singers work at maintaining their love through outsiders' doubts.
Stream 'VII' and take a look at the 'Made For Me' video below.

Listen to Teyana Taylor's 'VII' Album
Teyana Taylor's  'VII' Tracklist
1. 'Outta My League Interlude'
2. 'Just Different'
3. 'Request'
4. 'Do Not Disturb' feat. Chris Brown
5. 'Broken Hearted Girl' feat. Fabolous
6. 'It Could Just Be Love Interlude'
7. 'Put Your Love On'
8. 'Maybe' feat. Pusha T & Yo Gotti
9. 'Dreams'
10. 'Sorry'
11. 'Business'
12. "In the Air"
Deluxe Edition:
13. 'Outta My League'
14. 'It Could Just Be Love'
Watch Sebastian Mikael's 'Made For Me' Video Feat. Teyana Taylor