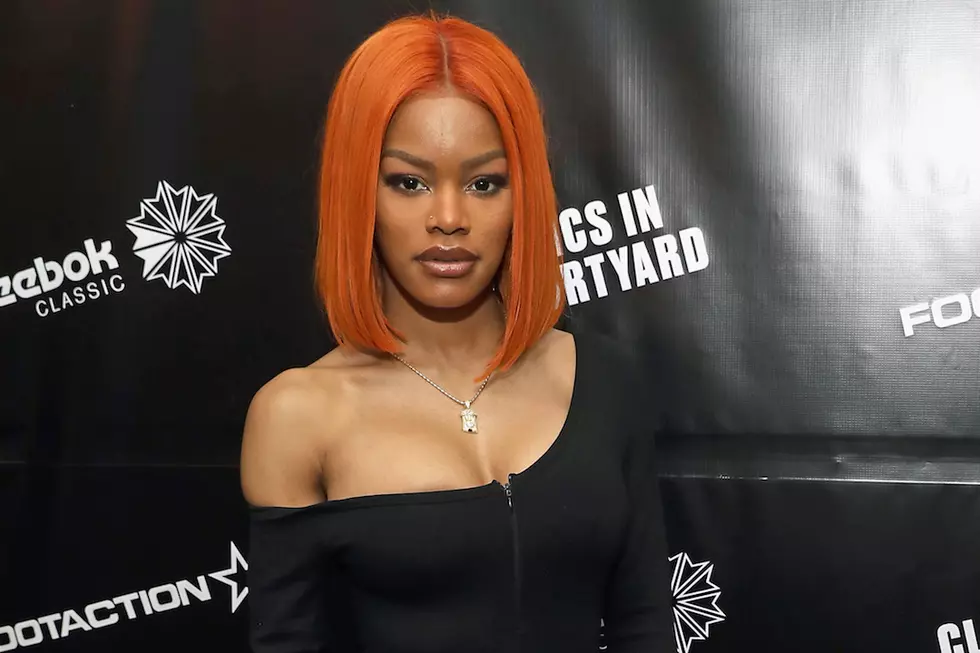 Teyana Taylor Is Opening a 90s-Themed Nail Salon in Harlem: 'The Vision Is Crazy'
Josh Brasted, Getty Images
Teyana Taylor is making all the moves lately. In addition to her new album coming soon, the singer/dancer has announced that she has a new 90s-themed nail salon opening in Harlem.
The name of the shop? Junie Bee Nails, named after her daughter.
"I'm thinking of a master plan … A 90's themed nail salon in Harlem. The vision has finally come to life and it's ready," Teyana wrote on Instagram.
While she didn't announce an exact date as of yet, it has been suggested that it might open by the end of the month.
"I want to continue to create great opportunities for my community and our talented youth!! Let's change the game, The vision is crazy," she wrote on IG.
In addition to her plans for a nail shop, Teyana recently said her new album is finished and is executive produced by Kanye West.
"The album is actually done, just waiting on some minor tweaks and whatever last-minute switches or edits and a green light from Kanye and should be good to go," she told Oyster Mag. "Mr. West is EP-ing my entire album — you guys will just have to wait and see what magic he's created!"
Additionally, Teyana new VH1 reality series, Teyana & Iman is set to air on Feb. 19.
Check out Teyana's announcement for her nail salon below.
50 Greatest Female R&B Artists of the 90s