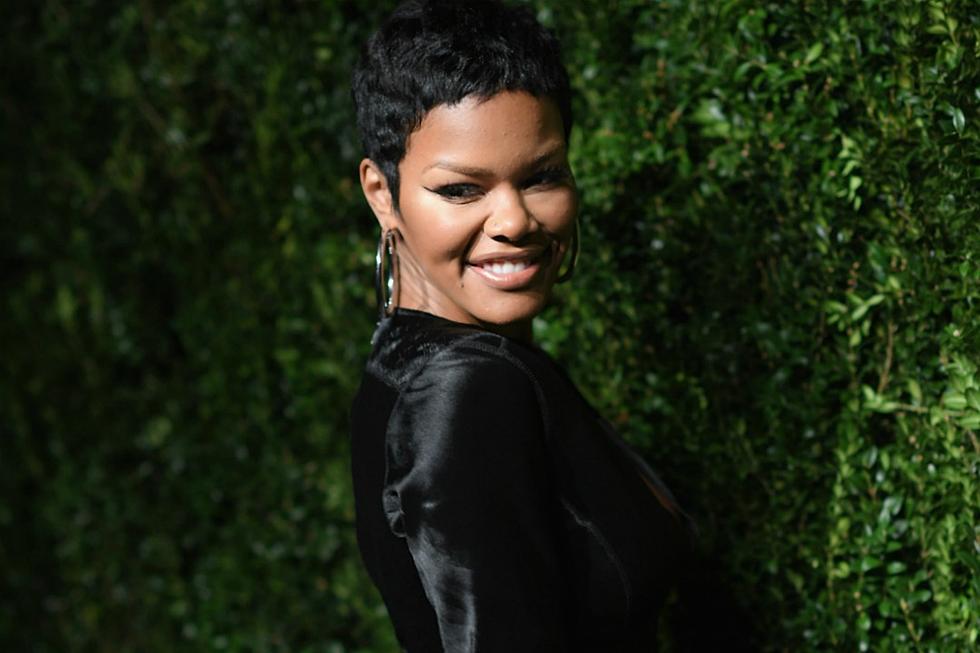 Teyana Taylor Releases New Kanye West-Produced Album 'Keep That Same Energy'
Dimitrios Kambouris, Getty Images
Teyana Taylor's new Kanye West-produced album, Keep That Same Energy, has arrived.
The album is the last in the continuous string of  Kanye-crafted releases, which have dropped every Friday since May 25, starting with Pusha T's Daytona album. Kanye's Ye, followed, then his joint project with Kid Cudi, Kids See Ghosts, followed by Nas' Nasir.
Unlike her male counterparts, Taylor's album features eight songs including the ballroom-influenced, "WTP," short for "work this p***y."
As with all the other Kanye-produced releases, Taylor's album was launched with a live-streamed listening party, this one in L.A. The party featured a set that was themed to look like Harlem and involved NYPD cop cars, according to Pitchfork.
And once again, Kanye was reportedly working on the album up until the very last minute, as he did with his own June 1 release, Ye, when he snapped the album's cover on the way to his Wyoming listening party. Kim Kardashian West tweeted that as of last night, Kanye was putting the final touches on Taylor's album while on a flight from L.A. to Paris, gushing that the project is "soooo good!"
Taylor has a long history with Kanye, She worked with the rapper/producer on his 2010 album, My Beautiful Dark Twisted Fantasy, signed to his G.O.O.D. Music label back in 2012, and had a breakout starring dancing role in his sexy-sweaty video for "Fade" in 2016.
Earlier this year, singer/dancer/VH1 reality star said that her album was finished and she was just waiting for Kanye to put the finishing touches on the project.
"The album is actually done, just waiting on some minor tweaks and whatever last-minute switches or edits and a green light from Kanye and should be good to go," she told Oyster Mag in January. "Mr. West is EP-ing my entire album — you guys will just have to wait and see what magic he's created."
It's unclear whether any of that music made it on to this new project. Stream it below.
20 Best R&B Albums of 1997