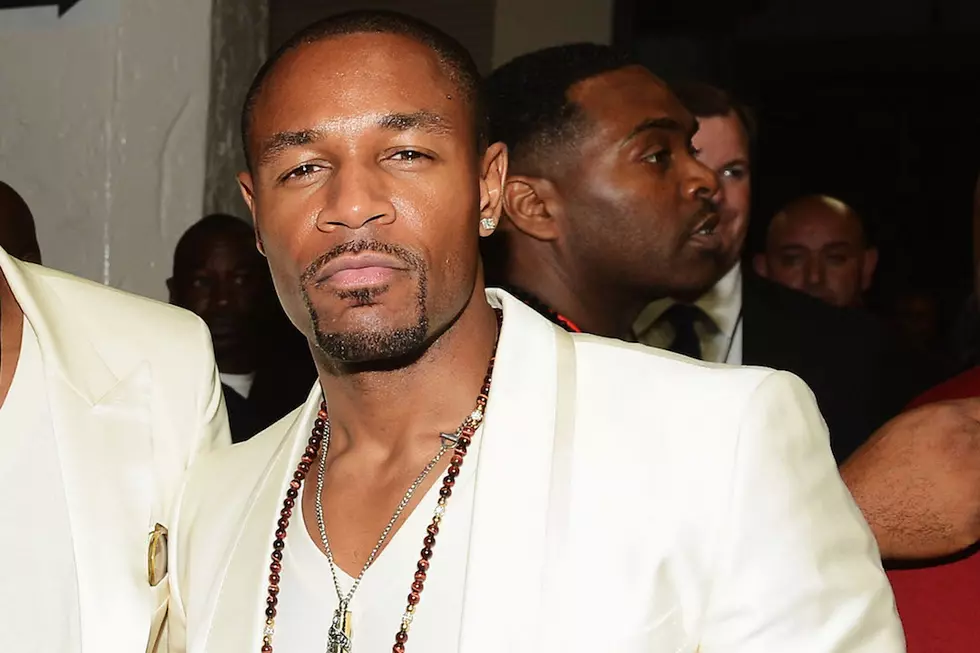 Tank 'Tired' of Disappointing Album Sales, Headed in New Creative Direction
Mark Davis, Getty Images
R&B singer Tank isn't into the music industry nowadays. The veteran crooner went on his Instagram account to vent about his distaste for the industry's double standards and hypocrisy, which left readers with some food for thought.
Posting a photo of himself laying down in bed, the 'Maybe I Deserve' singer captioned it, "If I look tired it's because I am. I'm deeply saddened and disappointed that 'Stronger' will not get a video or continued promotion it deserves! I'd love to blame @atlanticrecords but that would be a lie! It's tough for record companies to continue to fund music that people don't support!"
"Maybe I should have been born white then all of my music would go straight to mainstream and pop radio instead of urban," he continued.
Tank's sixth full-length album, 'Stronger,' was released in August and only sold a mere 16,621 copies during its first week of release. Although the 38-year-old singer is disappointed with his album sales, he says that he will now just go about doing things differently and creatively.
"I refuse to work hard for nothing. I look better, sing better, produce better, write better, and perform better than dam near everybody and this is the thanks I get?" he writes. "I'm not angry I'm just tired.. Please enjoy my last real R&B album "Stronger" cause you'll never get another one! #letterfromaking."
This prompted fans urging him to not quit the music business, but Tank says that he's not going anywhere.
He wrote in all caps, "QUIT MUSIC?....LMAO. TO ALL THE SUPPORTERS AND THOSE WHO SENT ME ENCOURAGEMENT BECAUSE YOU FELT LIKE I WAS LEAVING I LOVE YOU!!!!!!!!!.. I KNOW WHAT I WAS BORN TO DO! SOMETIMES YOU JUST GOTTA SWITCH S--- UP AND THAT'S WHAT IM SPEAKING ON!..TO ALL THE HATERS YOU'LL DIE SOON SO NO COMMENT!!.. IM A SOLDIER TURNED KING! CANT NOTHING OR NOBODY STOP ME!"
It's good to know that Tank is not quitting the business. He is a very talented songwriter so he can continue to write and produced for other artists.
What do you think? Is Tank's music not selling well because it's not good enough or do people not appreciate real music anymore? Tell us in the comments below.
See 20 R&B Singers Real Names Revealed