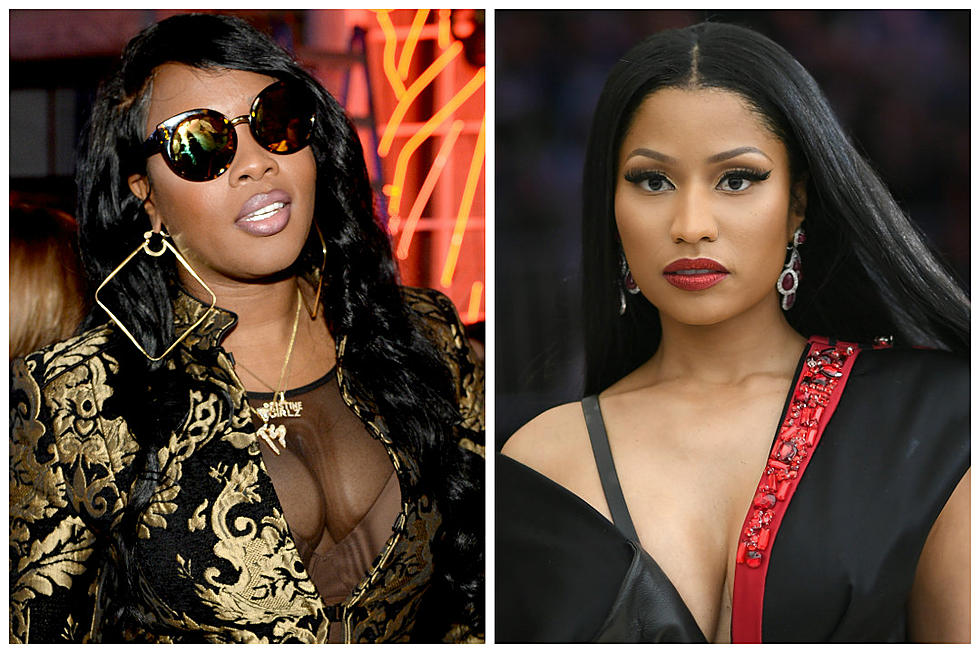 Summer Jam 2017: Remy Ma Slams Nicki Minaj, Lil Yachty Hands Out Water Bottles and Faith Honors B.I.G.
Andrew Toth/Dimitrios Kambouris, Getty Images
June 11 was the hottest recorded day of this year so far, and the artists at Hot 97's sold out Summer Jam 2017 showed up ready to compete with the heat.
Thousands of hip-hop fans pre-gamed in the parking lot of MetLife Stadium, before coming in to support familiar names like Migos, Chris Brown, Remy Ma, French Montana, Trey Songz, Fat Joe, Joey Bada$$, Tory Lanez, and Desiigner, as well as newer favorites like Lil Yachty, Dave East, PHresher, and D.R.A.M..
PHresher opened up the Festival Stage, followed by a well received performance from rookie, PnB Rock. The energy waned a bit as D.R.A.M. took the mic, but quickly picked back up with a playful Lil Yachty who joked around with and gave out water bottles to the sun kissed crowd. Dave East and Young M.A. also graced the stage, reppin' New York.
Jidenna was the first to light the Mainstage, giving a confident performance of "Long Live the Cheif" and "Bambi". Desiigner was his usual lit self, and dove into the audience not long after appearing, making for an entertaining and immersive show. Things continued to turn up as Summer Jam took it down to the West Indies with Charly Black, Konshens, and a brief appearance by Shaggy.
Remy Ma claimed the spotlight as she joined Fat Joe onstage to deliver Big Pun's epic verses on "Twinz (Deep Cover '98)". She brought a whole crew of veteran rappers out, including Lil Kim, Queen Latifah, MC Lyte, and even newcomer Cardi B, before putting on an absolutely cutting performance of "shETHER", ending with a dramatic mic drop.
The trend of groups continued as Funk Flex, Fetty Wap, Meek Mill, Juelz Santana, and Casanova took the stage, followed shortly by Migos, who were joined by fellow Atlanta rapper, 2 Chainz. DJ Khaled even brought out his young mini, Asahd.
The festivities ended on a touching note with a moving tribute to B.I.G.. Christopher Wallace's widow Faith Evans appeared solo, before being joined by former adversary, Lil Kim, The LOX, and Justin Combs.
In conclusion, Summer Jam 2017 was epic. We look forward to seeing how Hot 97 plans to dominate summer next year.
2017 Summer Festival Guide