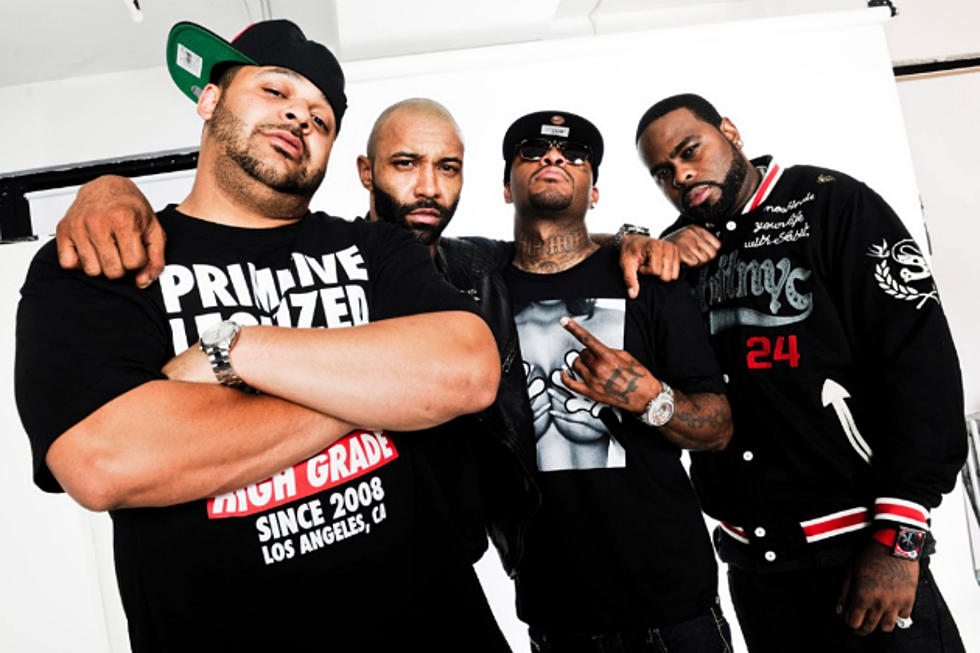 Slaughterhouse Gets a Few Things Off Their Chest On 'SayDatThen'
John Ricard, Getty Images
You can never accuse Slaughterhouse of holding their tongue or spitting weak bars. The Shady Records crew avoid both on this new Nottz-produced heater, on which they encourage us all to 'SayDatThen.' How? By leading by example, of course.
In what can only be described as a six-minute lyrical therapy session, the four MCs take turns on the couch to share what's troubling their minds. Crooked I kicks things off with a fierce verse about his label and crooked (no pun intended) cops, while Joell Ortiz and Royce Da 5'9" vent about issues like success, women and rappers who bite.
Joe Budden gets personal as he laments the death of his relatives before finishing things off in emphatic style.
"Slaughter la familia, glocks out over here / The school boys with Kendrick, we dropouts over here / No offense 'cause them my n----s / And that list is short, you get the gist I'm sure."
'SayDatThen' is the first track off Slaughterhouse's upcoming mixtape, 'House Rules,' which is due later this month. Although you'll probably still be trying to decode this song by the time it drops.
Listen to Slaughterhouse's Song 'SayDatThen'