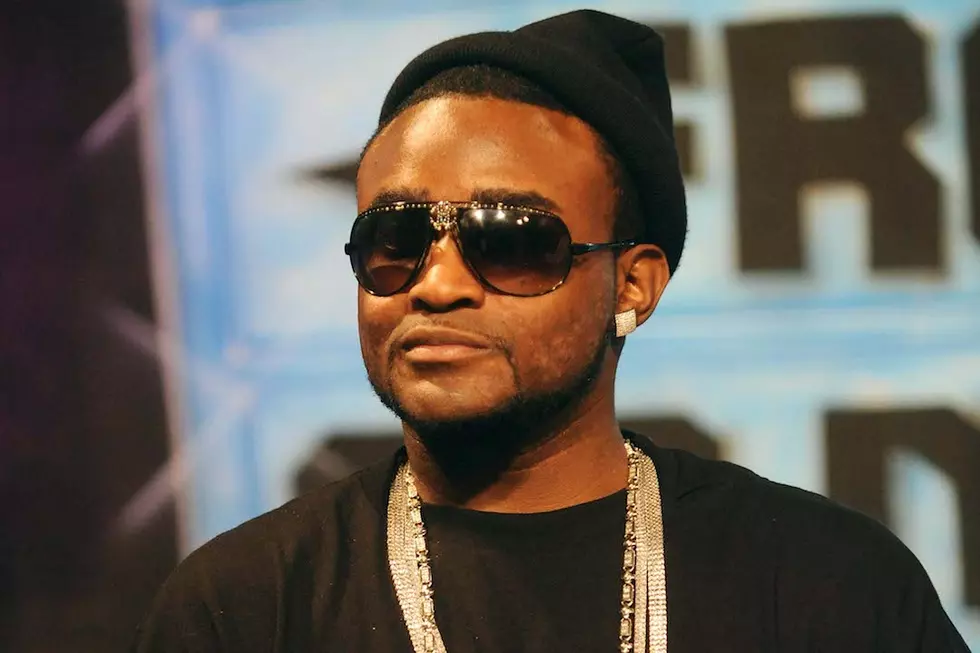 Shawty Lo Fan Launches Petition to Have Atlanta Street Named After Late Rapper
Brad Barket, Getty Images
Shawty Lo's musical impact on the Atlanta hip-hop scene has been well documented. In the wake of his untimely passing, one fan would like to see the late rapper get honored on the Bankhead streets he made his mark on.
The Change.org petition calls for Atlanta's Donald Lee Hollowell Parkway (formerly known as Bankhead Highway) to be renamed to Shawty Lo Pkwy.
"He was overly active in his bankhead community," writes Mecy Washington, the fan who created the petition. "So much so, that neighborhood locals honored him by giving him the nickname "King of Bankhead" abbreviated K.O.B in which he utilized as much as he did his rap name Shawty Lo."
"What better way to honor this extraordinary man then to rename the street in which he grew up on and a community that he never left behind even after his success!"
Some people have bulked at the name change. Supporters are asking that the street be renamed Carlos R. Walker Pkwy instead of Shawty Lo Pkwy (Carlos R. Walker is the rapper's real name). The petition has since been changed to reflect that.
"I must agree that Carlos Walker Pkwy has a much better ring to my ears," writes Ms. Washington. "Rather it be one or the other, the meaning behind this magnificent man is more important and his legacy will not go unnoticed."
Washington is asking for 5,000 digital signatures so she can make the street renaming come to fruition. So far, the petition has garnered over 3,000 signatures.
On Saturday (Oct. 1), Shawty Lo's funeral was held at Atlanta's Jackson Memorial Baptist Church. Among the mourners in attendance included Waka Flocka Flame's mom Debra Antney and reality star Benzino.
After the ceremony, Shawty Lo's casket was chauffeured by a horse and carriage through his native hometown of Bankhead as hundreds of onlookers yelled out his name.
Artists We Lost in 2016