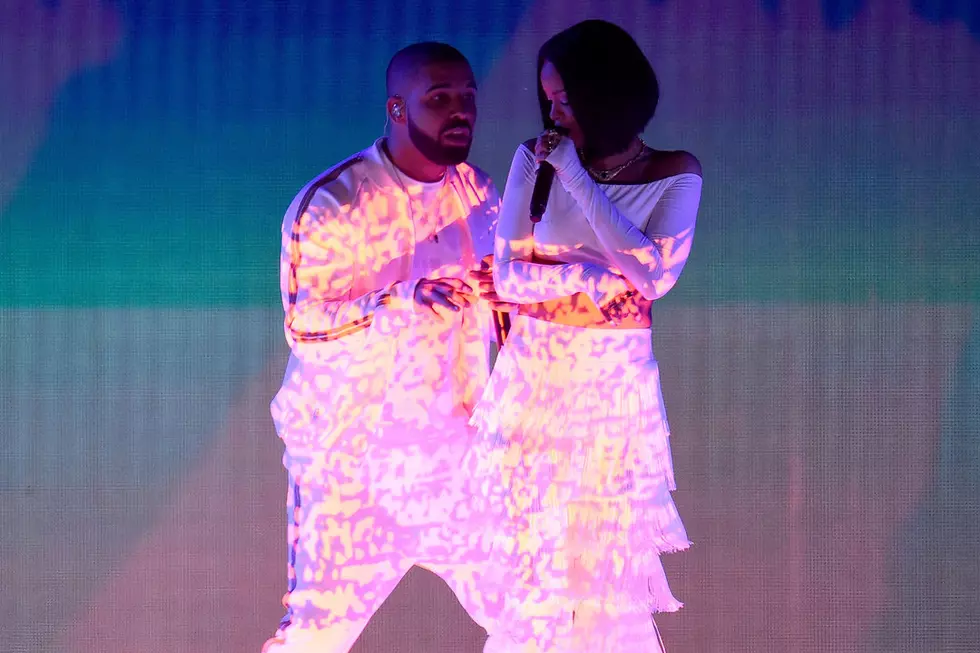 Rihanna Brings Out Drake During Her 'ANTI' Tour Stop in Miami [VIDEO]
Ian Gavan, Getty Images
Of course, Drake made an appearance during RIh-Rih's performance of "Work," their megahit song together.
There have seemingly-always been rumors of romance swirling between the pair, and they definitely vibe well together, whether on record or onstage. They were grinding intimately and singing to each other for the enthused crowd, with Drake apparently loving every minute of it.
Drake also gave the audience a performance of his own hit single "Jumpman." No, there was no surprise Future appearance, but the fans were all in with Drizzy taking a few moments to shine.
Check out some more fan clips from Drake's surprise ANTI Tour appearance below: