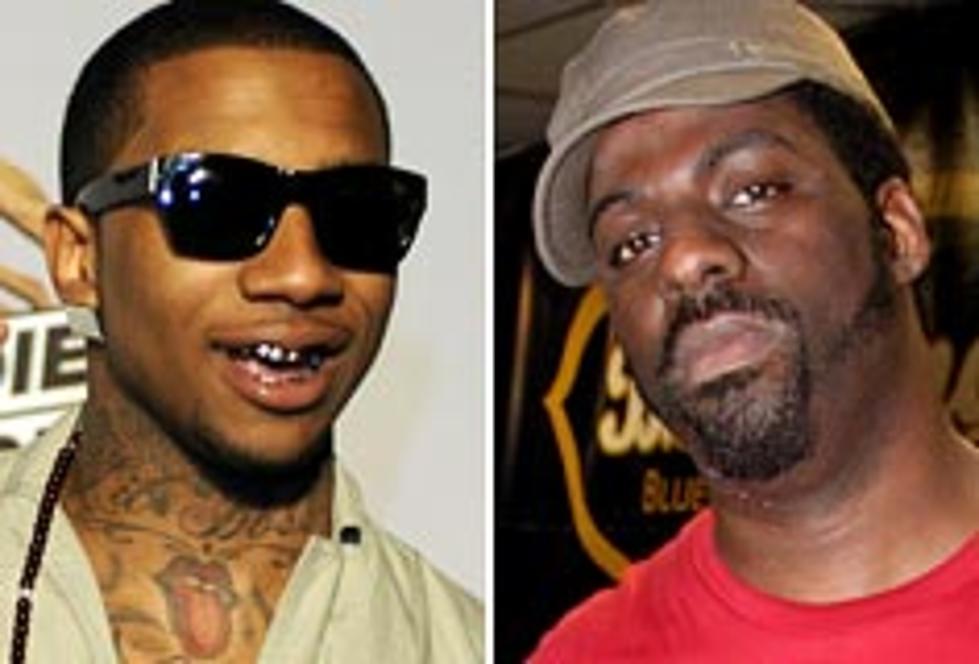 Rhymefest Says Lil B 'Needs a Dad,' Rapper Responds
Getty Images | WireImage
During a Coachella performance in April, West Coast rapper Lil B announced plans to title his upcoming album 'I'm Gay.' The stunt attracted a fair amount of attention and since then the comments have continued to pour in.
Fellow rappers have been pretty supportive of Lil B's swag movement and his outrageous antics up until this point -- his most famous one being a threat to sexually assault Kanye West -- but during an interview with CNN Radio this week, the 21-year-old was forced to respond to some purported criticism from rapper Rhymefest.
The CNN reporter probed Lil B for a response to Rhymefest's recent tweet about him. "Homeboy [Lil B]needed a dad in his life," the Chicago MC wrote. Lil B didn't attempt to bite his tongue. "I'm going to say, who is Rhymefest? So he needs to work on promoting and marketing himself, because I don't know him," Lil B began.
Lil B went on to explain that he actually agreed with the sentiments expressed by Rhymefest. "But what I feel about his comment is that it's true, I needed a father figure in my life, but I'm not complaining about that. What do you mean, I need that? Tell Rhymefest I'm very happy. Tell Rhymefest I actually wake up and I'm happy, and I'm positive and I love people. Ask Rhymefest, does he feel the same way?"
In an effort to nip the beef in the bud, Rhymefest broached the issue on Twitter once more, writing, "When I said Lil B needed a 'father figure' it wasn't a diss, it was what i saw from his actions he's searching." Hear that, Lil B? No love lost.
Lil B's 'I'm Gay' album is slated for a late 2011 release.


Watch Lil B's 'Fake Family'