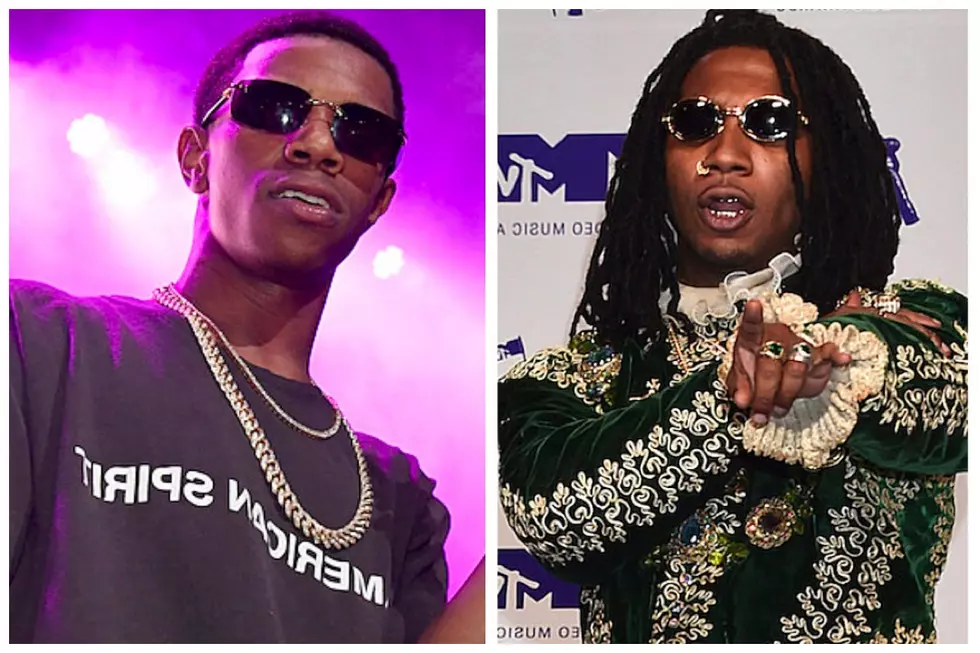 Lil B Says Beef With A Boogie Wit Da Hoodie Is Over: 'It's No Problems'
Paras Griffin/Alberto E. Rodriguez, Getty Images
On Monday (Oct. 23), the Bay Area rapper tweeted, "Had to make some unity moves west coast and East coast unity had a phone call with [A Boogie Wit Da Hoodie] and it's no problems shouts out to kilo!"
While The Based God has remained positive following the incident, previously saying, "it's all good I love y'all and I forgive y'all," Lil B's fans don't feel the same way. After the rapper's most recent tweets, many fans still said they wouldn't forgive A Boogie.
"No sorry bro he still done for," wrote one fan. "My heart isn't as forgiving as yours. Dej boogie wit the hoodie and PBnJ get no plays ever again. They're cancelled for the culture," another person tweeted.
Following the incident, A Boogie had tweeted, "IDK What Happen" and "When the Hate don't work they start Telling Lies... Last months biggest Hater is Telling Lies."
Check out Lil B's tweet below.
What's Beef? 10 Hip-Hop Twitter Feuds