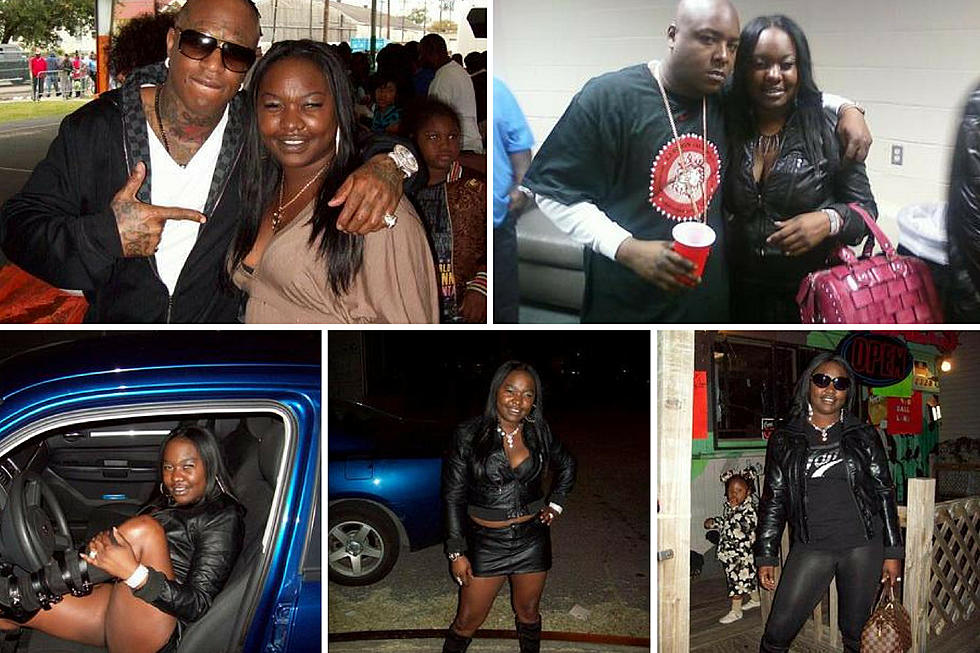 Make it Bounce: Raising a Glass for Magnolia Shorty
myspace.com/magnoliashorty/
When exploring hip-hop's catalog for women who rap, names like Eve, Lil' Kim and Foxy Brown remain front and center. But there's one female MC has become something of an urban legend: Magnolia Shorty.
Born Renetta Yemika Lowe-Bridgewater in New Orleans, Shorty earned her respect in the city's bounce music scene—most notably via her 1997 debut album, Monkey On Tha D$ck. Standing at a mere five tracks (plus an intro by Mannie Fresh) this would be the only official album she'd ever put out before her untimely death, but the album's lead single — "Monkey On That D$ick"— would become a cult classic, a song Mannie Fresh helped propel to the next level. "She did the song in one take," Fresh told Complex in 2014. "The energy and everything, she convinced you that this song was going to be a hit before anybody because she brought her cheerleading squad with her; she was like 'Put that out and watch what happens.'" The song was short on lyrics but big on hooks, layered over a signature Cash Money aesthetic that set the crew apart from the pack at that time. It's no wonder the song made waves back then—listen to it today, and it can still hold its own in today's landscape.
Shorty had a lifelong relationship with the Cash Money team, specifically with Birdman, whom she considered a father figure, and her mentor, the late Soulja Slim. Once she inked her deal with the label, becoming the first lady of the label alongside Ms. Tee, she frequently collaborated with her peers BG and Juvenile on tracks like "Magnolia Shorty" a homage to her hood, and "3rd Ward Soulja," for Juvenile's 1997 album Soulja Rags.
Shorty, who grew up in in the Magnolia Projects of East New Orleans had the kind of rare talent that would ultimately help her "make it out the hood," leading up to the remix of Jadakiss' "Smoking Gun" and appearing on the single "My Boy" by R&B singer Kourtney Heart. Before her death, she was to release her sophomore album Miss Bossy before being killed in a drive-by shooting by a local gang member in East New Orleans. She died on the scene.
Who knows where the slain rapper's career would have gone had she released her sophomore album, her star was steadily rising as Cash Money Records began taking over mainstream hip-hop. But twenty years later, her presence can still be felt throughout rap. Recently, Drake sampled her song "Smoking Gun" for single "In My Feelings" off his Scorpion album, keeping her legacy alive.
Salute Magnolia Shorty.
Watch TV One's "Celebrity Crime Flies: Magnolia Shorty" 
Friends, Family, and Fans Remember Magnolia Shorty at Her Funeral and Second Line in 2010.