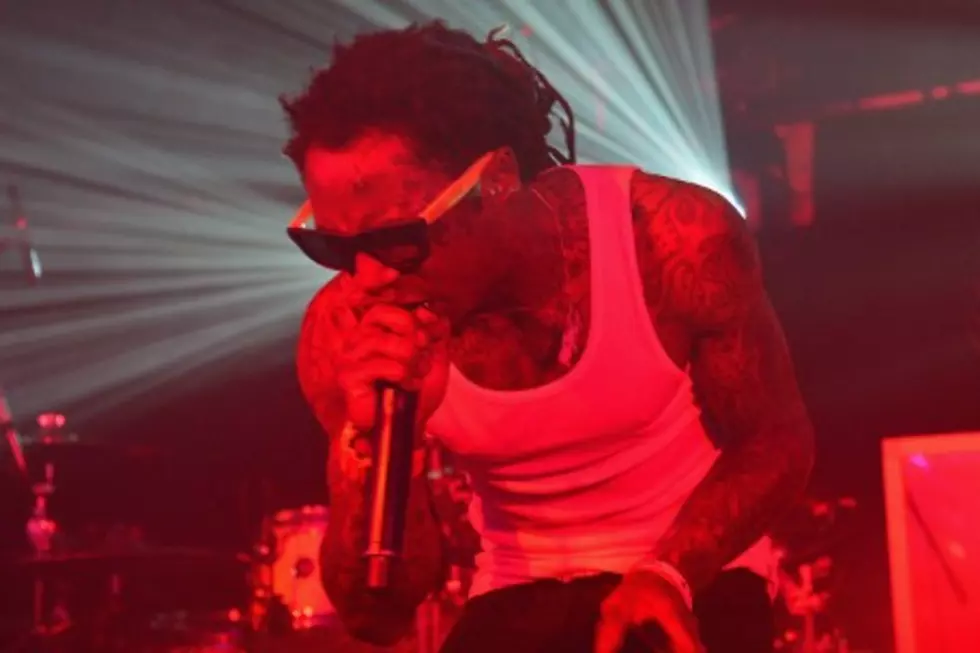 Lil Wayne is in Critical Condition Following Seizures
Gustavo Caballero, Getty Images
UPDATE: Wayne's mother is reportedly on a plane en route to Los Angeles and that all decisions regarding his health -- like whether or not to have him on life support -- will wait until she arrives.
He'd been hospitalized on Tuesday (March 12), but was released a day later, only to be found unconscious on the floor, having more seizures.
After being brought back to the hospital, the thought was that he'd stabilize. Unfortunately, that didn't manage to happen. Instead he was placed in restraints due to uncontrollable shaking.
Now he's in an induced coma and breathing through tubes.
TMZ says sources have told them Wayne binged on syrup following his release on Wednesday, and that doctors found codeine in his system. His stomach was reportedly pumped three times to get it out.
TMZ and Internet news sites (including this one) have a tendency to dramatize and sensationalize things, so let's keep that in mind as this story develops. Yesterday the news was that he was "doing much better now."
And people from Weezy's camp are beginning to combat the news with their own statements.
"Wayne is alive and well!" Mack Maine wrote on his Twitter account shortly after 8 PM. "We watching the Syracuse game...thanks for the prayers and concern..he will update you all soon. #love."
"My son is in good spirit," Birdman tweeted. "feelin much betta...be home soon.YMCMB."

Watch Lil Wayne's "Get A Life" Video